LOVE…..never gives up.
These words are so powerful and carry so much weight and worth.
As a mom, I am often reminded of Gods love for me….especially when I'm caught in a moment of reflecting on my own love for my son. My love for him runs so deep….sometimes I wonder if I could love another baby like I love him. I know our hearts were made for love, but it's overwhelming how much love we are capable of. Capable of knowing and capable of experiencing.
Life is hard. Life hurts sometimes. Pain is unavoidable. However, we have a God with an amazing love that NEVER NEVER EVER gives up on us.
Love never gives up. Love is kind & patient, it's not arrogant or rude or resentful. Love has no pride. Love never thinks of itself. Love takes everything that comes without giving up. Love believes all things. Love hopes for all things. And the best news is that love never comes to an end.
So, knowing all the amazing facets of love, I can't help but think how vital a role we have as mothers, wives & friends to lead a life of love. Loving people well is the single most important thing we can do – daily. We all want to be known for how well we loved our children, spouse, family & friends but sadly we miss the mark some days. We get lost in the noise & fail to see the beauty & goodness in the everyday. We're human. We're not perfect but those mistakes sharpen us & refine us to become the people we long to be.
As the beautiful Shauna Niequist stated at Hope Spoken conference, we must lay down the busy to pursue the way of love. What in your life do you need to lay down so you can pursue a life of great love? Because a life of great love is a beautiful story.
I want a beautiful story. You want a beautiful story. So, let's refuse to give up. Love never gives up.
Happy Easter month, my friends!
XOXO
- a monthly collaboration with Thorn + Sparrow
// Desktop Download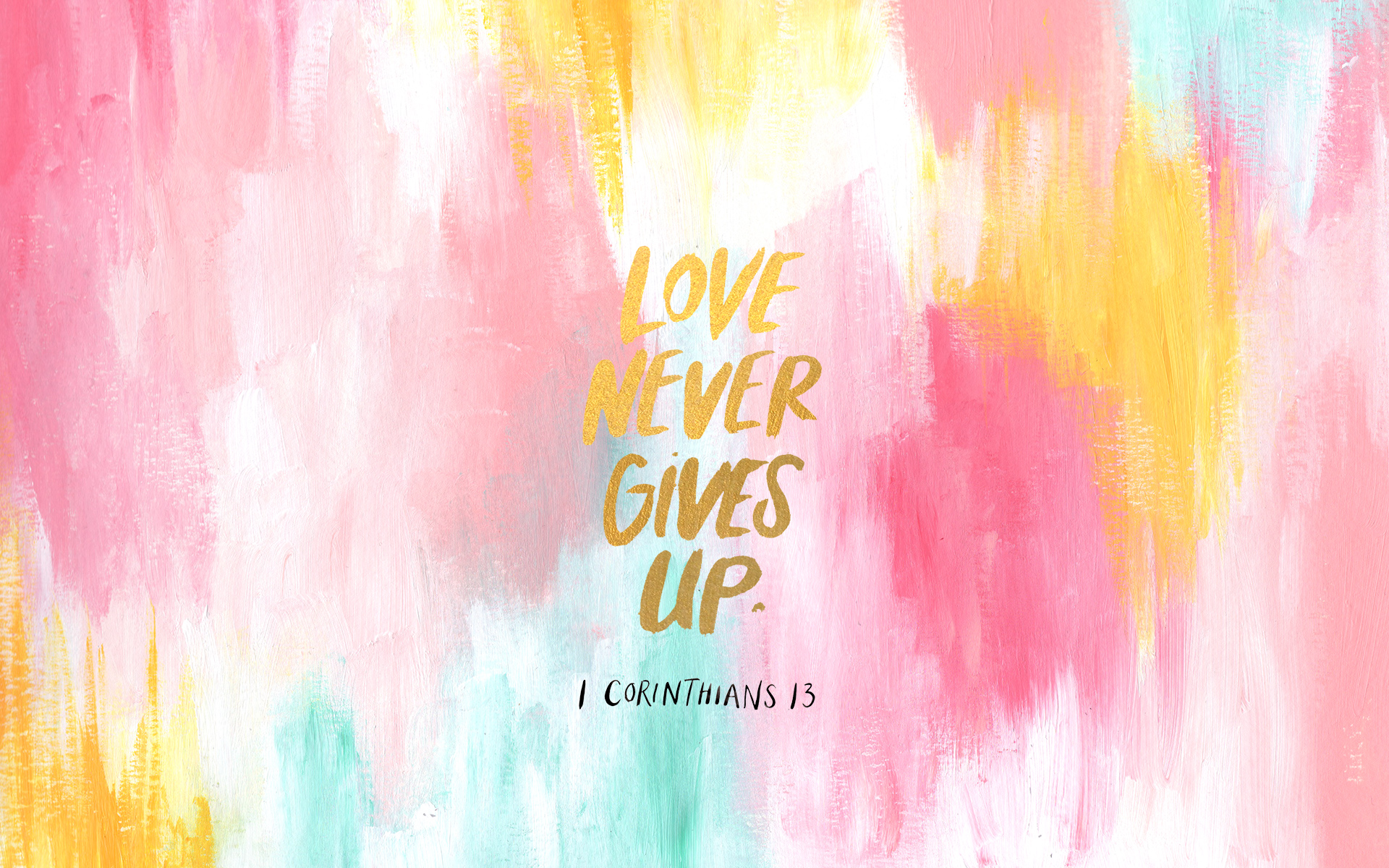 // iPhone Wallpaper