▲▲▲ ADVERTISING OPTIONS
I would love to partner with you and I accept advertisements from both small and large businesses, bloggers and anything that might be relevant to my readers interests. Although I do consider all inquiries- I will only display ads that fit with the culture of my blog. All advertisements run for one month from the date they were paid for and all payments are to be made via paypal. For further information regarding rates please email me at kelli@kellitrontel.com
▲▲▲ WANT TO SEND ME AN ITEM TO STYLE?
I accept items that match my personal style and aesthetic. I'm passionate about purchasing items that are handmade, so if you would like to have me style something I'd love if you could let me know if you have any items in your shop which are produced in such a way! I love supporting small businesses and handmade. You are welcome to send me an item to style into an outfit on my blog, or a product you feel that my readers would enjoy hearing about. If your product is featured on my blog there will be a full disclosure that the item was gifted.
▲▲▲ GIVEAWAYS:
I currently only offer giveaways for Partners. If you'd like to have me host a giveaway for you, please contact me about purchasing an ad and then email me to let me know that you'd like to do a giveaway so we can get one scheduled.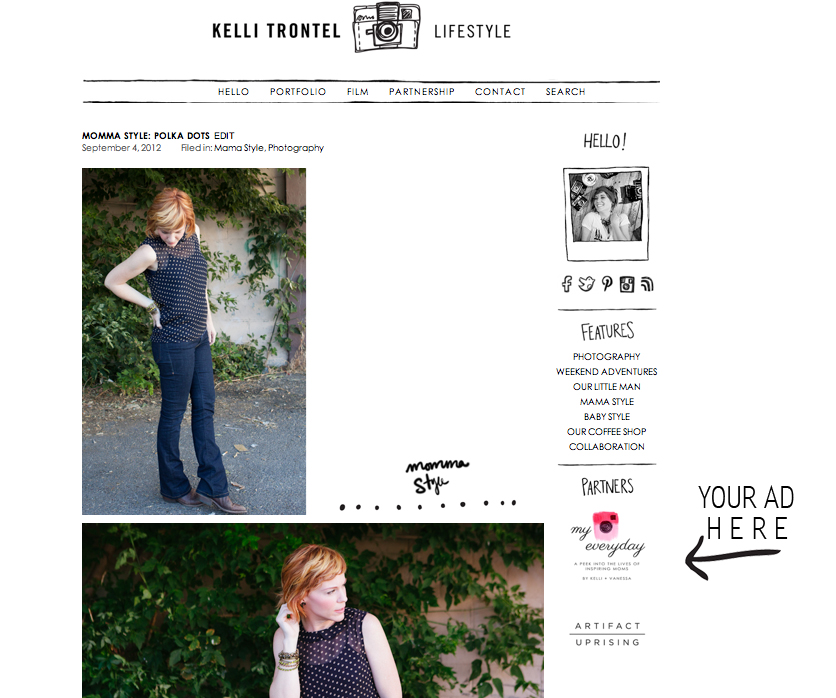 ↣  ↣  ▲▲▲ ↣  ↣ 
➳ I am always open to new ideas and i'm willing to work with your business to help you get the most out of your sponsorship.
➳ Further Information: If you would like to know more- or have any questions answered, please contact me.