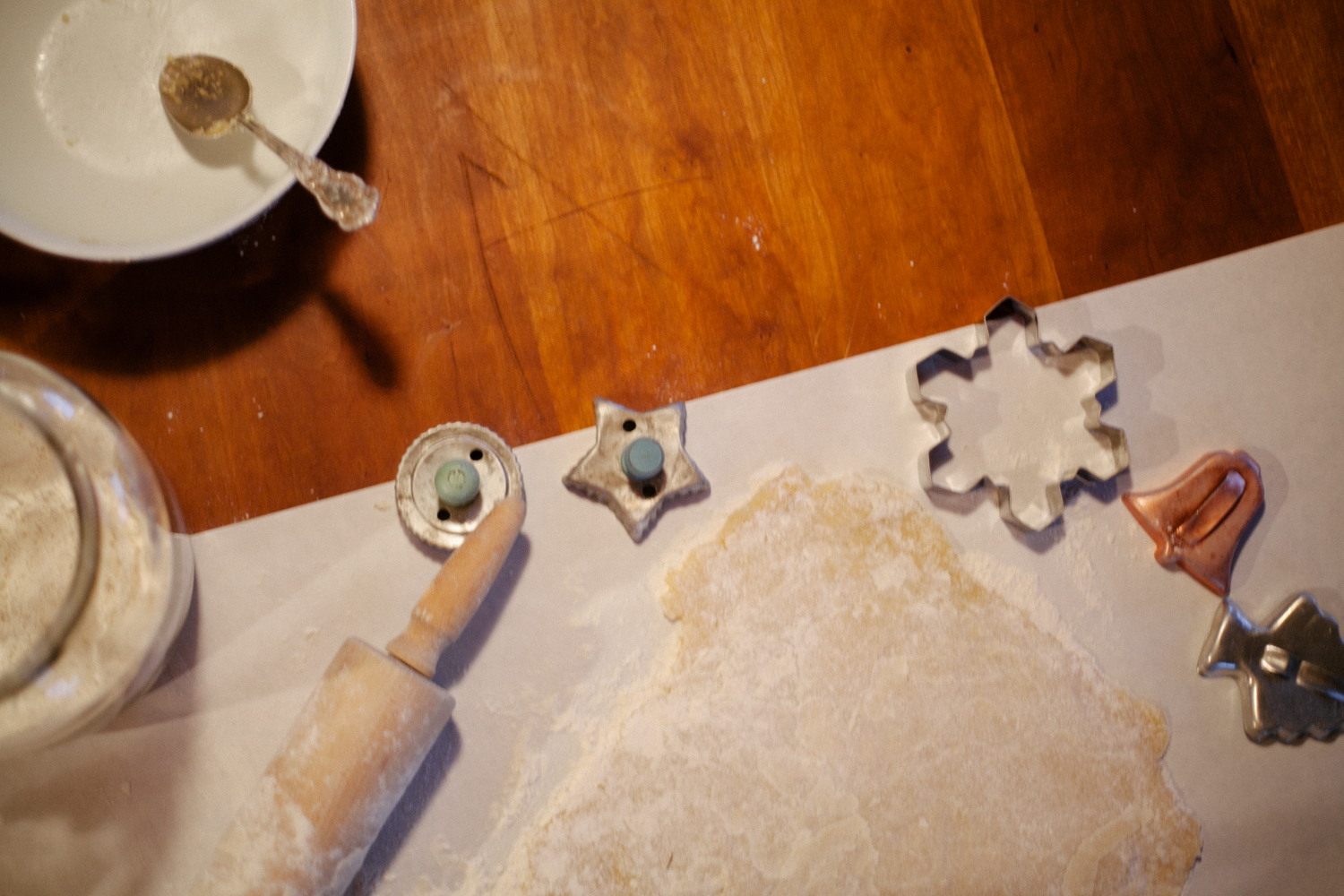 January is SO for catching up on the Christmas season blog posts. It's just the way it is…..and Im completely fine with this. To be honest, Im just know getting inspired to be blogging again…..I loved all the family time we had together and the last place I wanted to be was behind my computer screen. But now….Im excited to be sharing what kept us all busy these past few weeks.
I didn't grow up baking Christmas cookies…I think we did it a few times, but it wasn't a tradition in our home. Reed on the other hand…this was a tradition year after for him. Although I have wonderful Christmas memories and traditions from my childhood- this was not one of them, but I've decided that I for sure want this to be something we do with our kids. Time in the kitchen together is a great way to create memories.
One fun surprise came from my favorite diaper company, Honest Company Diapers
. They gifted us organic Sugar Cookie mix and a cute snowflake cookie cutter! This definitely inspired me to get into the Christmas baking spirit….with Ezra by my side.
This was our first baking experience….and Ezra did great! Of course, he could't bake without his trains….or sneaking in a a few bites of the cookie dough. We baked cookies at my in-laws house and aunt Haley joined in on the fun too!
Here's a peek at the process…and a tradition that I hope will stick with us year after year.