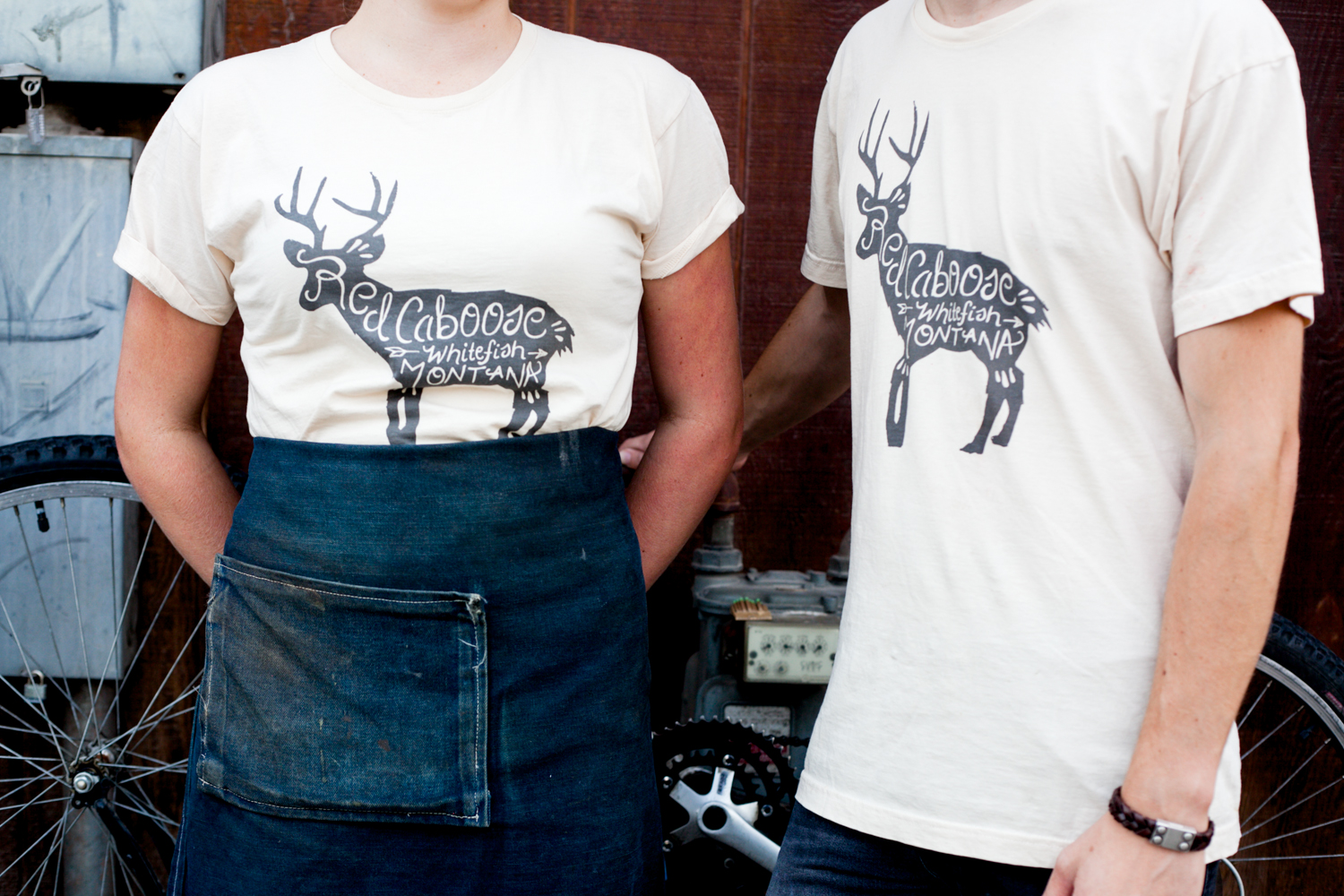 I haven't been that great about blogging a huge part of life, which is the adorable frozen yogurt + coffee shop that my husband and I own and operate. CRAZY, huh?! Well, heres to sharing more about the Red Caboose…..
For the first time ever [I know, crazy!] we printed Red Caboose Tshirts! We collaborated with Tyler Thorney on the art and had the privilege of working with Seneca Press as our printer. I absolutely love how these turned out. We printed on the softest American Apparel tee I could find. It's perfect.
If you're not local, but you're interested in purchasing a tee…..EMAIL US: hello at red caboose frozen yogurt dot com
I'll ship one of these out to you ASAP! Only a few sizes left in each size….so don't miss out, we won't be printing more tshirts till after the new year. You can't say I didn't warn you!
I grabbed a few of our staff for a quick photoshoot out behind our shop….we seriously have a great team. I mean, how adorable are these baristas?!?
Follow us on INSTAGRAM, FACEBOOK, TWITTER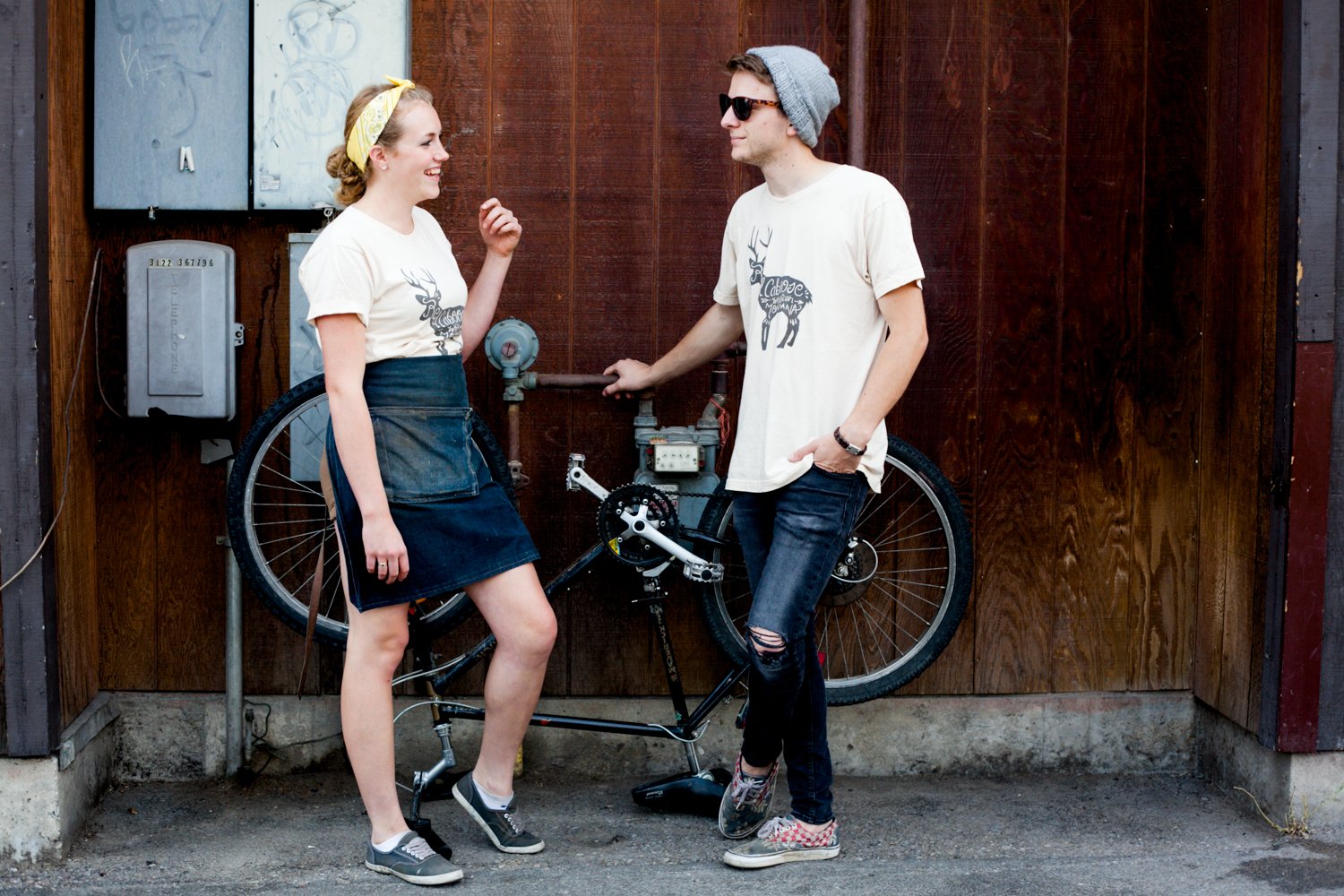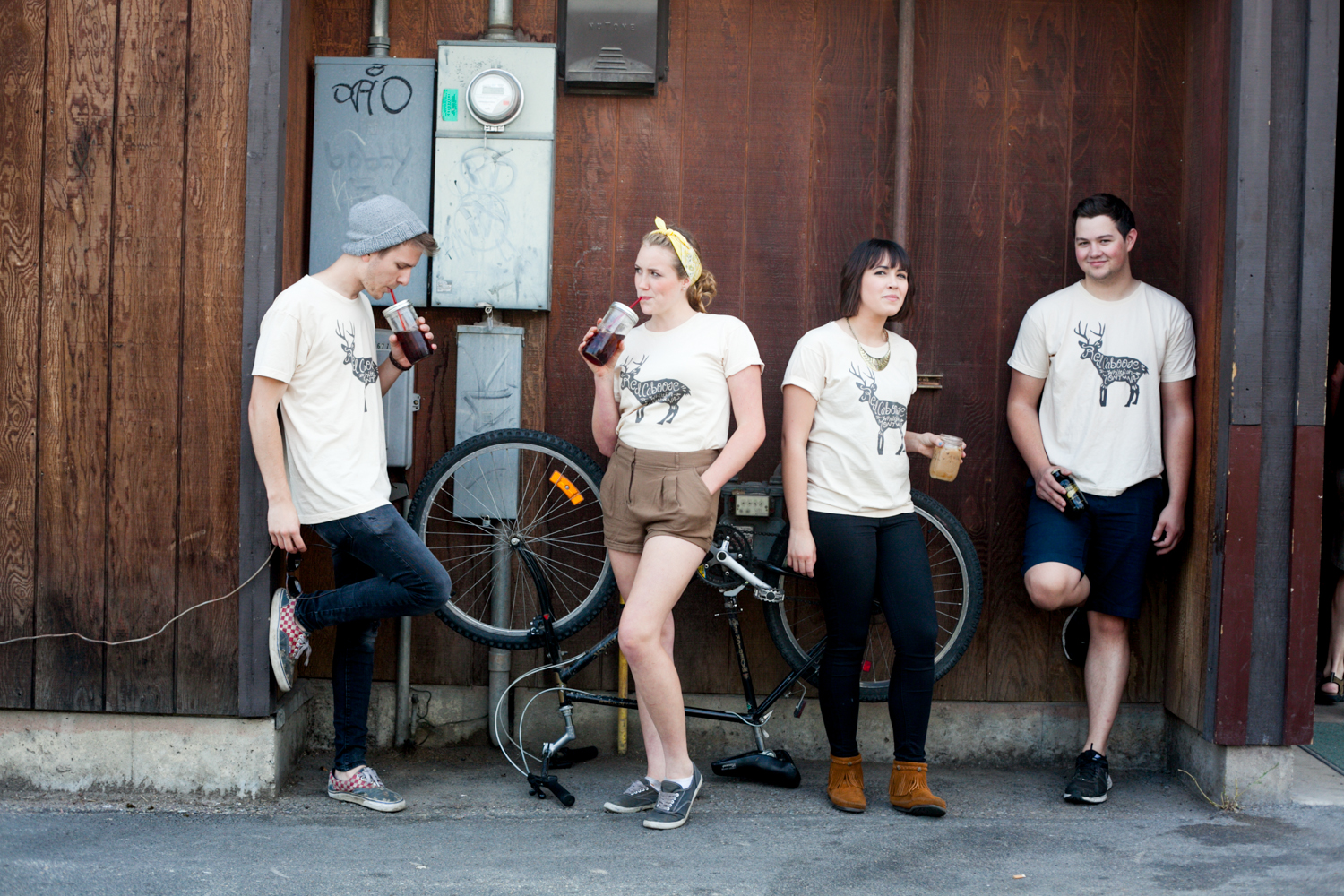 // Photos edited with The Lightroom Collection by my friends over at A Beautiful Mess