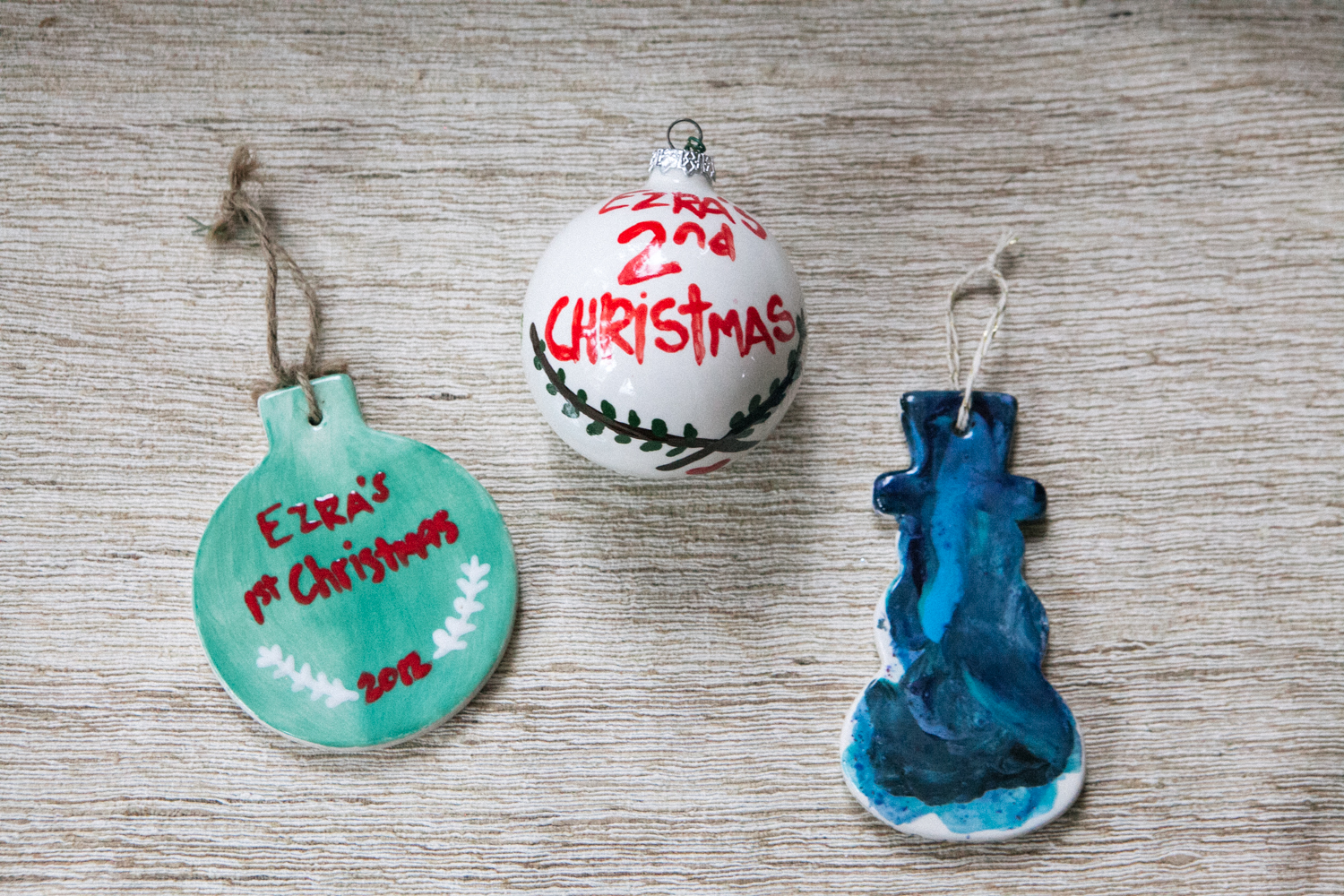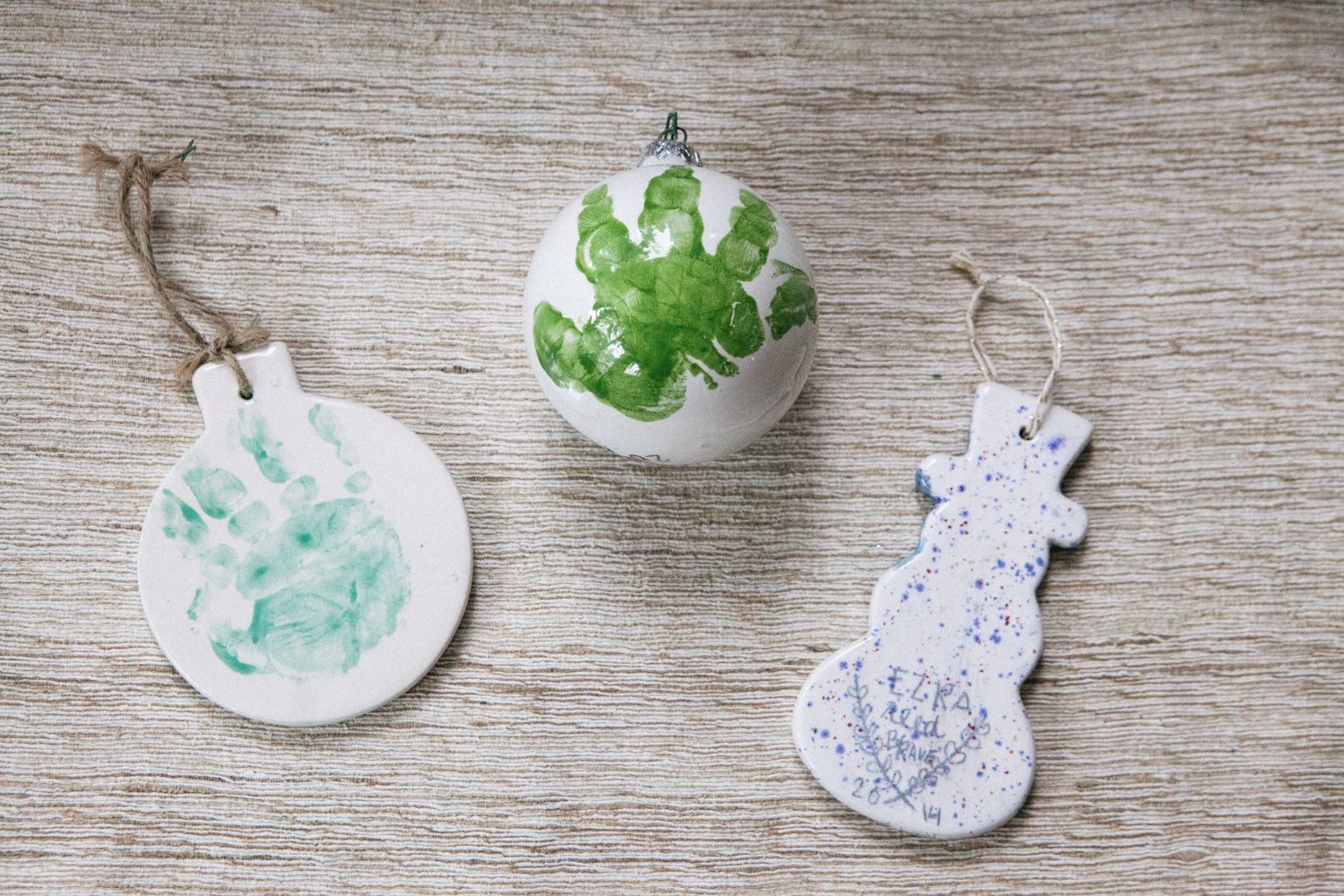 This is our third year as a family of three…..to make a Christmas ornament for our tree.  I love this tradition and I look forward to it every year.
The first two years were really momma & daddy projects- Reed held Ezra tight and still, while I painted his hand and pressed it against the cold white round ornament shaped ceramic piece. There were tears both times. Ezra was not a fan. Oh, but how we LOVE these ornaments now!
This year, we let Ezra pick out his ornament…..and we were so not surprised when he picked "Olaf" [the snowman].
As much as I wanted to help….and paint the black hat and buttons and such…..this was Ezra's work of art and he did exactly what he wanted. And you know what?!?! I love how it turned out. It's perfect.
What Christmas traditions do you have with your family??! Next year I'd like to do an Advent activity for sure. Do any of you have any recommendations?