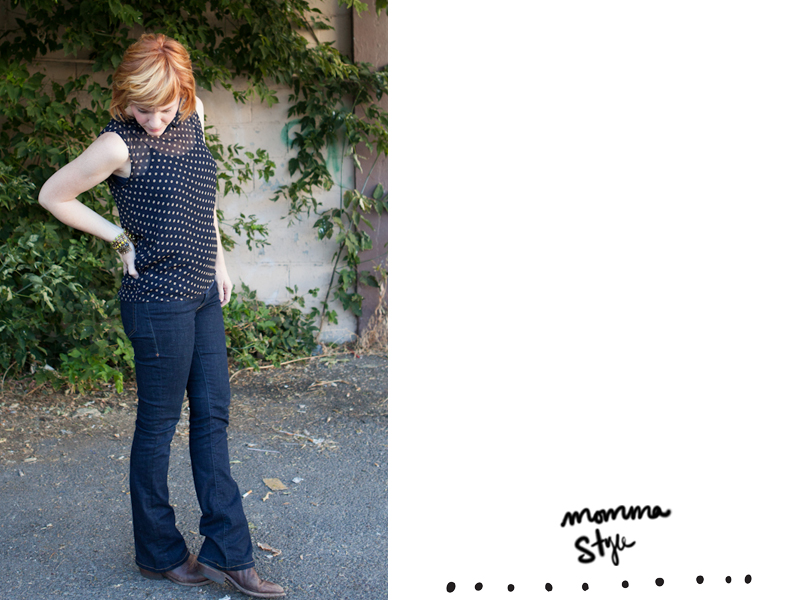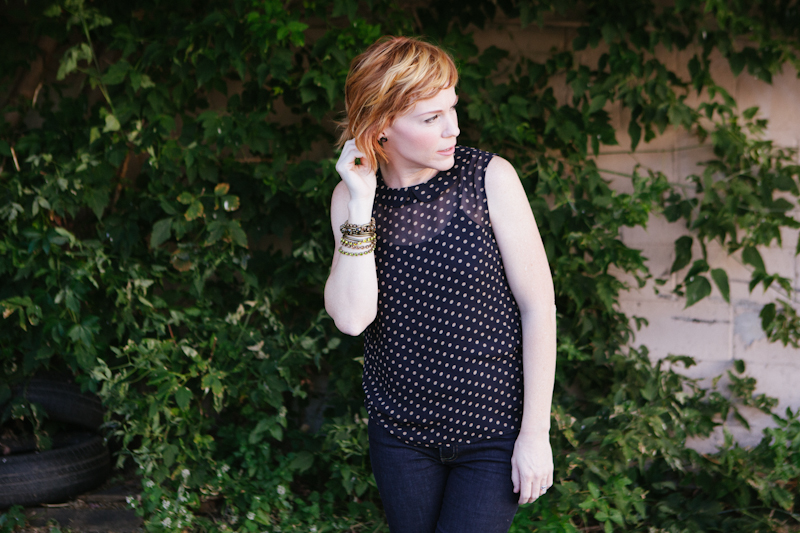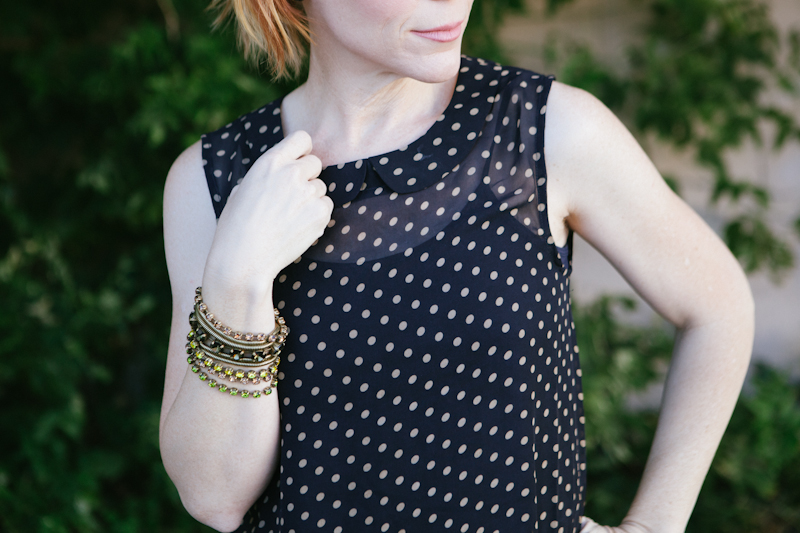 INTRODUCING a new series on the blog here….MOMMA STYLE!
I know. I know. Who wants to dress like a MOM?!?!? Thats what I was thinking pre- Ezra, but now that I am a momma….I completely get it. It's hard to squeeze in the time for a shower…let alone come up with a cute outfit…..to wear where again?!?
Well, I think it's still important to put effort into how I look, especially for my husband. I've always enjoyed fashion & make-up, but I've just had to be more creative/flexible with it all. I don't have the time to do a full face of make-up everyday…so I've condensed my routine [i'll blog that later] and as for wardrobe…I always keep my eye out for unique pieces that could compliment jeans or a skirt, without much fuss. Oh and ACCESSORIES!!! My favorite. A super easy way to spice up any outfit!
I love this navy & white polka dot top. It's super sheer and you could totally wear this a few different ways- I opted to go safe and wear a longer tank underneath.
Outfit Details: Top c/o Harlow // Jeans by Imogene + Willie // Boots by Frye // Bracelet:: Jcrew