This desktop download series between Ashley and I marks ONE YEAR since we started this creative collaboration. We have grown so much since our first shot at this….[we decided to re-do what we were initially going to launch this series with one year ago, at the 11th hour- and no, we won't show you our first rough sketch….it was really rough!] There was something about it that wasn't 'us.' I love the passion and level of excellence that we always strive for- together. Ashley, I have truly enjoyed our monthly collaborations….super excited to see how our creativity evolves in this next year!
We thought an assortment of lovely flowers would be perfect for the month of May, especially as we honor our moms and welcome the first Spring blooms and pops of color this season. We partnered with Cara of Mums Flowers, who helped make this happen. Her shop is one of my favorites in town and her style is inspiring! Loved working with her on this.
God prunes us when He is about to take us unto a new season of growth and expansion. -Christine Caine
DESKTOP // right click & save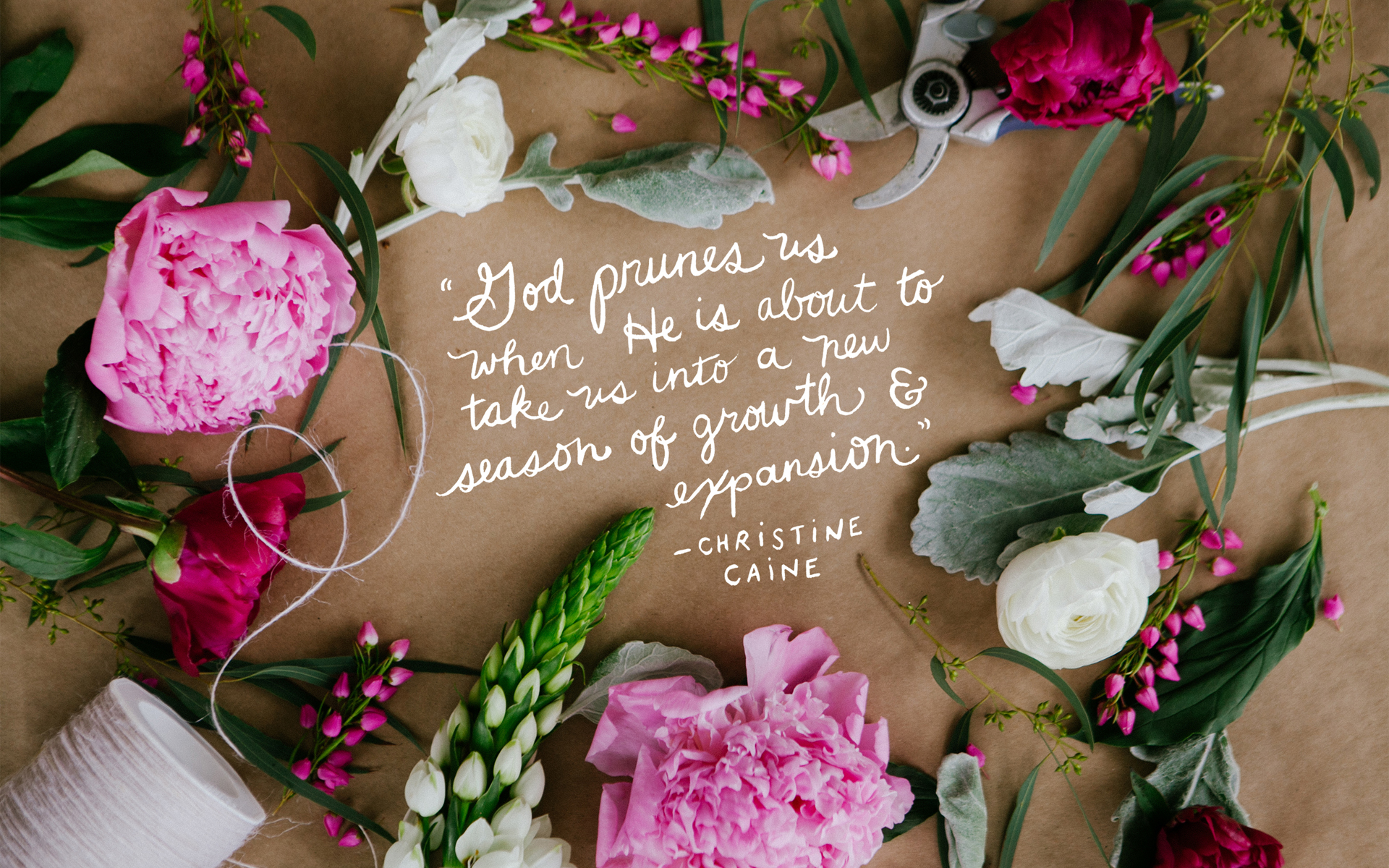 iPhone background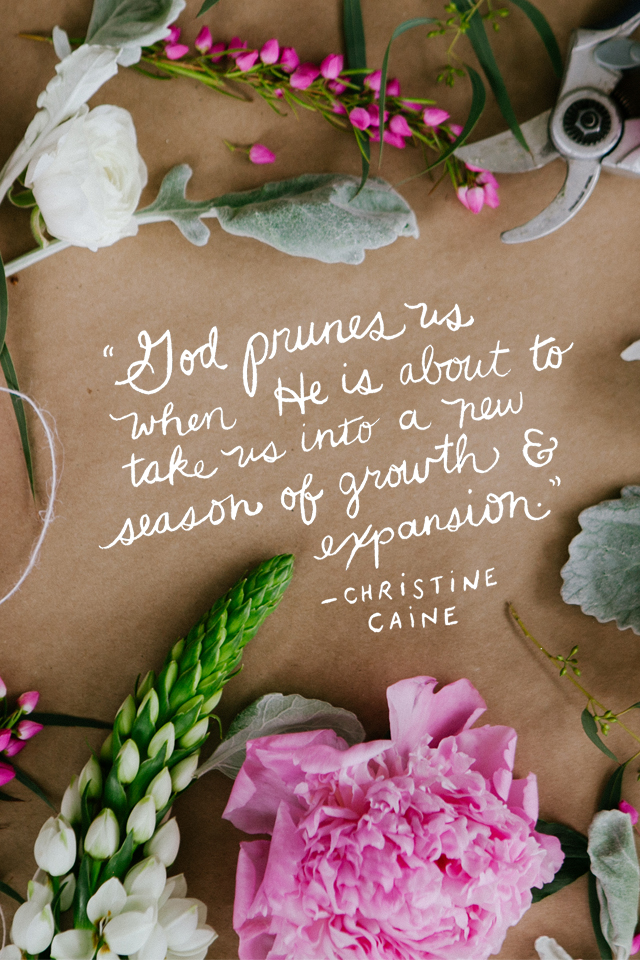 I love this quote by Christine Caine. I first heard her speak in Nashville, Tennessee at an event for Mercy Ministri es. I love her heart for the Lord, the broken, women and truth. Her way with words is so powerful. She spoke to my heart that day in a big way. The idea of being pruned isn't necessarily what any of us volunteer ourselves for. However, who we become, through the process is always a better version of us. God always has a purpose and plan- nothing is wasted. Whether we see this at the time or not…..it's true.
I hope that you are encouraged by this download this month. Whether you are in the process of change- or preparing for change to come…..may your perspective be lifted high…and wide.
xoxo!