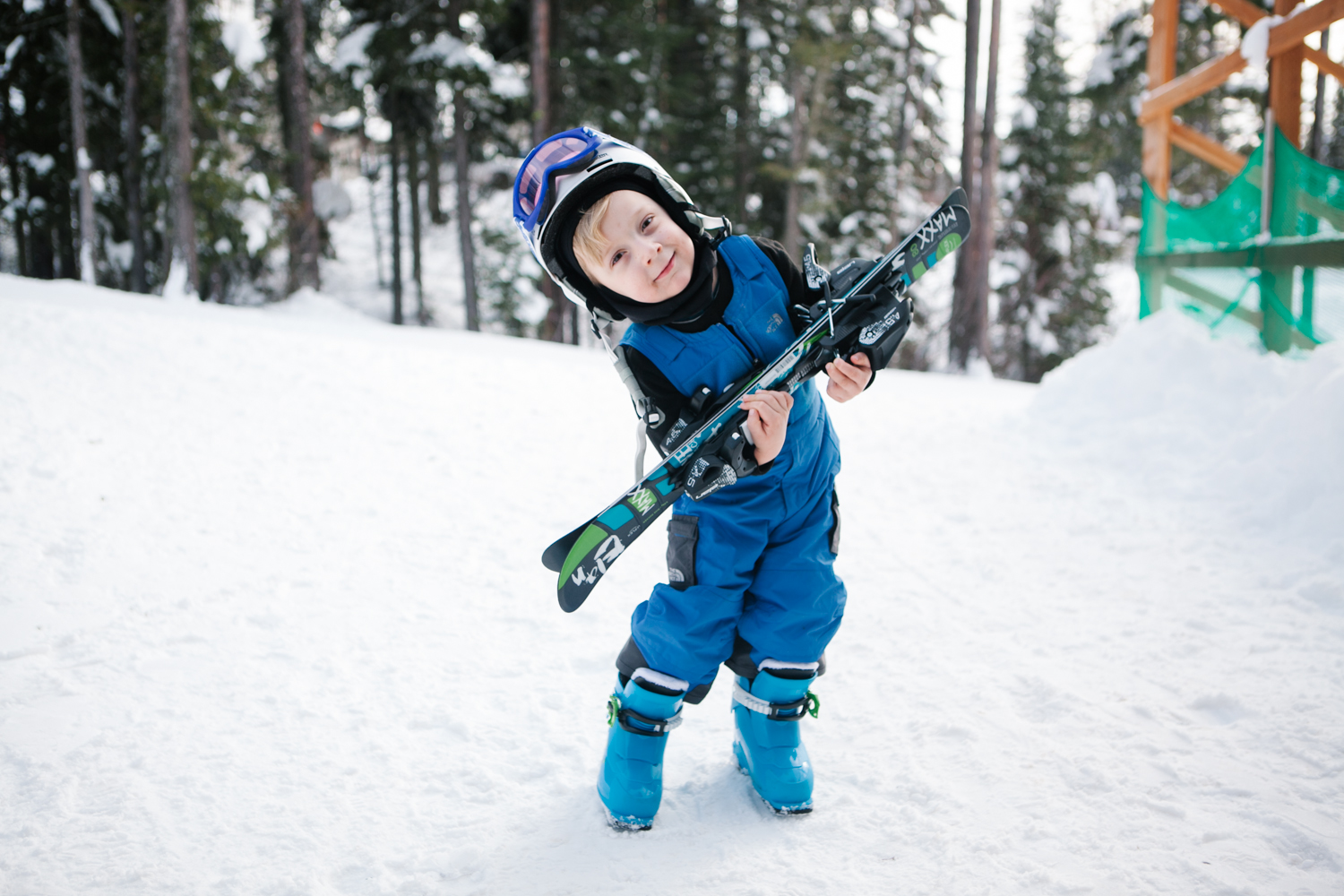 I can't believe the time has come…..my baby is a BUCKEROO, enrolled in Ski School and just had his very first lesson at Whitefish Mountain Resort "Big Mountain" [as it was called when Reed was growing up].
Reed has been talking about this for years. I remember him dreaming about moving back to Montana, while we were still in Nashville….he so badly wanted to raise his family outdoors and enjoying activities such as skiing, together.
Last week was Ezra's first ski lesson. And the cherry on top is that he got paired with Miss Dixie as his instructor! We were thrilled! He adores her….and so do I. She has such a sweet & happy spirit, she moved here to be an instructor on the mountain…and she just loves life! We have had the opportunity to get to know her at our shop this past year….so to have already known his teacher made this new class/routine a really smooth transition. There were no tears…..just a "bye mom" as he headed on up the magic carpet!
EZRA LOVES TO EAT SNOW. I'll even catch him swipe a hood of a car on the way into the grocery store and lick his fingers!!! Gross and hilarious at the same time. On the mountain….its no different. Just more snow! Whenever it was his turn to sit and wait, before skiing further down the mountain….I caught him [many times] roll over on his belly and eat snow.
The kids area up on the mountain is fantastic. Theres a place to store all backpacks and gear in the kids room. After the class….Ezra enjoyed some winding down time and colored for a bit. It's really nice to have a kid friendly environment where everyone can just hang feel comfortable. Un-rushed and not feeling like you're in the way of the crowd.
Reed met us up there after work. Ski Class + Hot Chocolate will definitely be the start of a new tradition this year….so happy!
What a blessing it is to live here in Whitefish, Montana and for Ezra to have the opportunity to learn to ski at such a young age [3 1/2]. Each and every season has been so much fun….whether its summer lake days, evening campfires in the Fall and skiing on the mountain, which is just 10 minutes from our house…….I don't take any of this for granted.
Heres our day in photos……