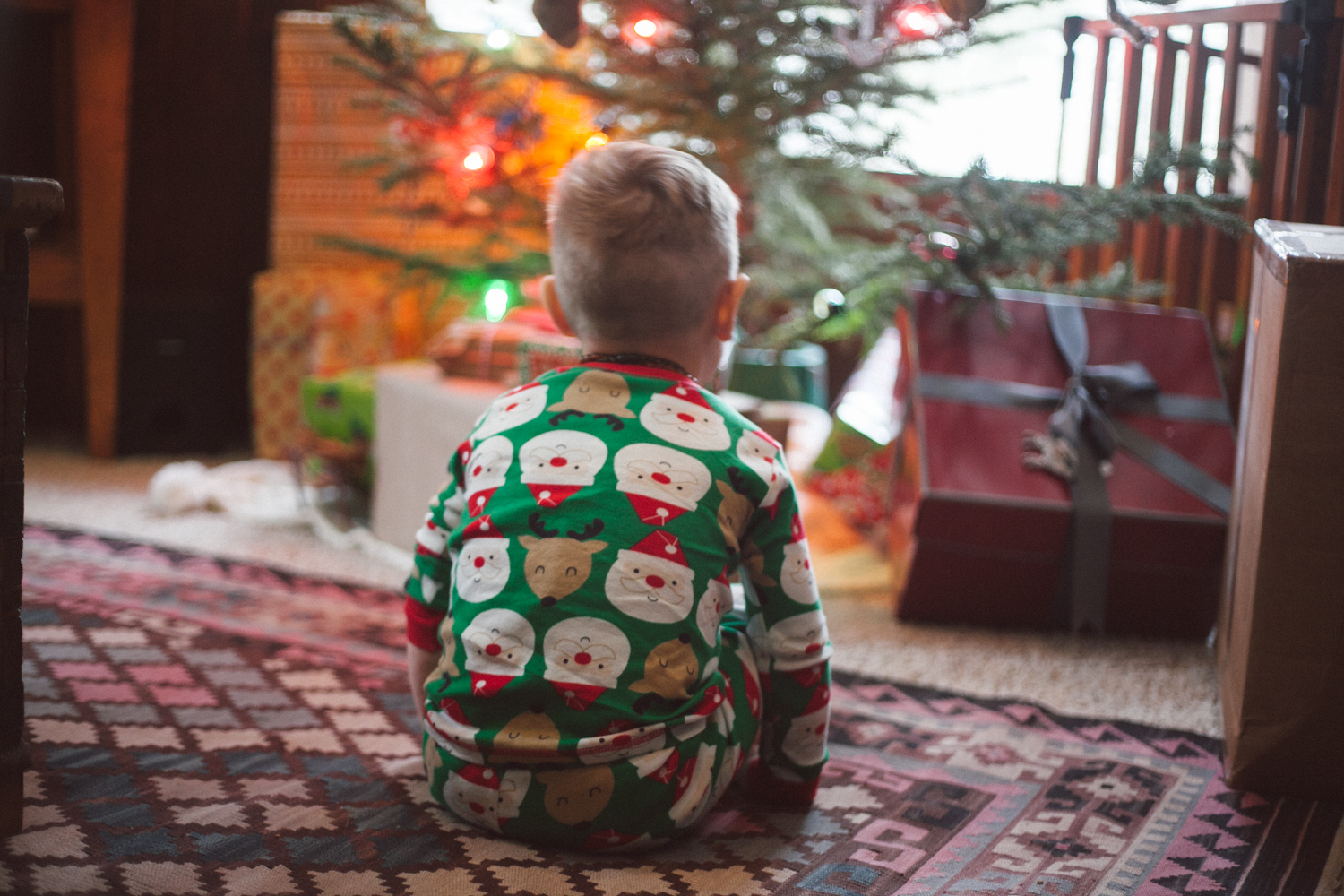 We spent a lot of time at grandmas and grandpas this Christmas. It was so fun to all be under one roof and spend as much time with Aunt Haley and Uncle Ty. However, it's so important to Reed and I that we carve out and protect Christmas morning at our own house and celebrate as a family.
A new tradition for us is CHRISTMAS PAJAMAS!!!! Or "Christmas Jammies" as Ezra would call it. I didn't have this tradition growing, but I love it and think its oh so cute!
Ezra understood "presents" more than ever this year, but after opening two…he was completely distracted. Trains, of course! He also got a little drum set, but after playing with real drums at church…he wasn't quite sure what to do with these ones. HA!
We [surprisingly] didn't go over board with presents this year……honestly, we just wanted to keep the main thing, the main thing. Nothing was more precious than hearing Ezra point towards Heaven and say HAPPY BIRTHDAY, JESUS!
Here's a glimpse into our family Christmas morning…