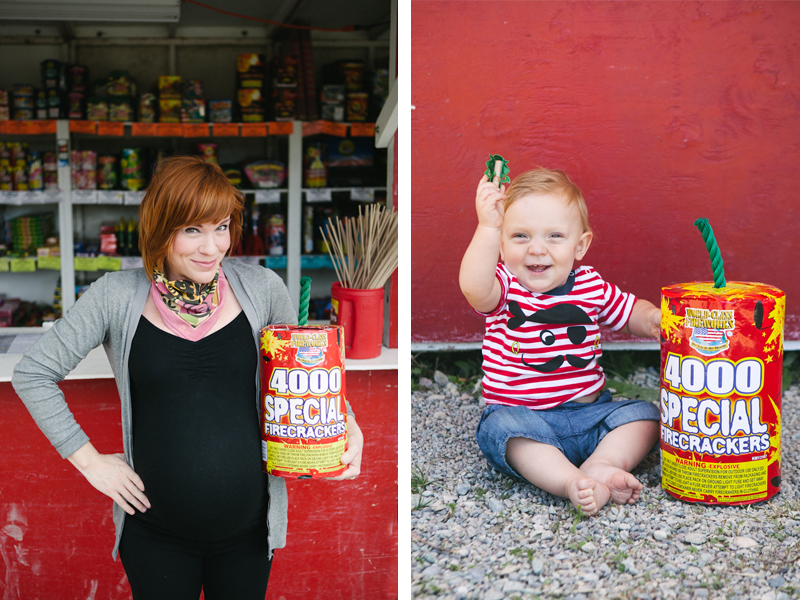 I can NOT believe that this image was taken one year ago today! I remember wanting to document this day, which was July 3, 2012….since my due date was the 5th and the only plans I had for the 4th was a low key day. Our day was low key alright….until this very firecracker that I am holding….was lit and it exploded…..resulting in my water to break. Funny, huh?!
No, Ezra was not a 4th of July baby…..he wasn't even born on the 5th! July 6th is his ONE YEAR birthday. This subject will be its own blog post…..
This momma is getting a little sentimental….