I'm super excited to announce a special giveaway hosted by Kat Davis from The Daily Verse! I signed up to receive her encouraging emails over 5 years ago….so it's pretty exciting to be able to talk about something that has grown from an email subscription to a BOOK!! I love seeing ideas grow.
While I was in Nashville last week, I had the opportunity to spend a little bit of time with Kat and aside from taking some new headshots of her….she answered a few questions for me. I wanted you to get to know her and the story behind The Daily Verse.
THE GIVEAWAY::
For a chance to win your own DAILY VERSE book [and yes, I already bought mine!!!], sign your name below and tell me who/what encourages you in life. Giveaway is open until Wednesday.

ONE ON ONE with Kat::
WHAT IS THE STORY BEHIND THE NAME?
The actual title "The Daily Verse" didn't become called that until I had been doing The Daily Verse for about 8 months or so; when I started it out, I didn't "call" it anything – one of my friends encouraged me to call my commentary "Kat's Korner" so that people would know that it was me offering the commentary. So I did that for a while and when I started working at ForeFront Records, a web-guru friend of mine named Josh Snyder insisted that I "buy a domain" – which at that point (remember, we're talking 10+ years ago!) I didn't even know what that meant – but I thought I'd keep it simple and just call it what it was/is "The Daily Verse" – and that's how it got it's name!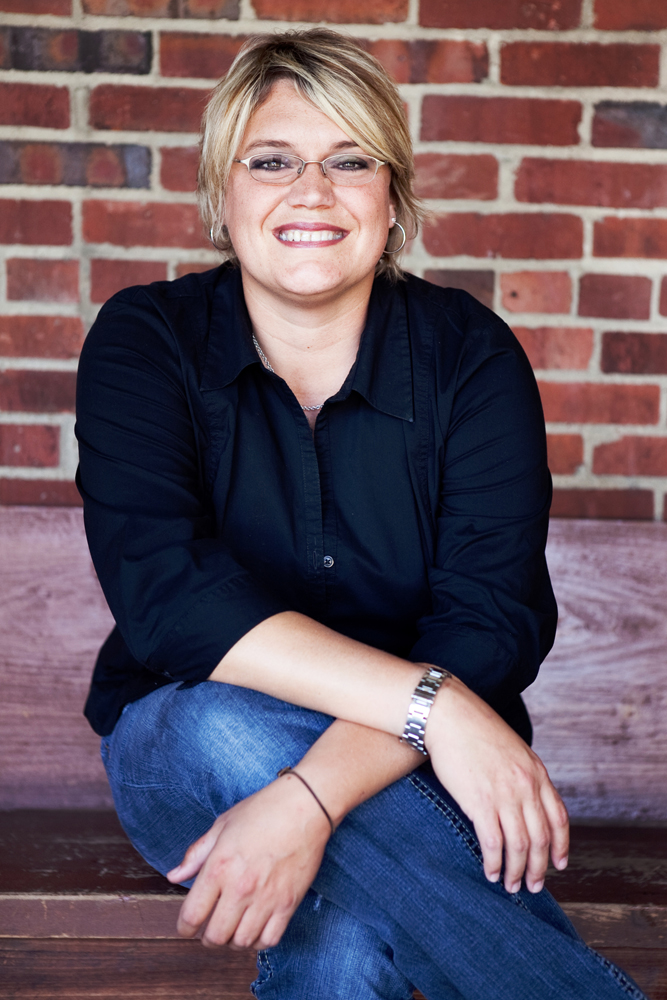 HOW DID YOU COME UP WITH IT?
Just before graduating college, I had just come into a relationship with Christ. I grew up going to church, and I knew about Jesus, but I didn't actually have a relationship with Him that I was aware of. Several months later, I had the opportunity to move to Nashville, and when I did I didn't have any friends or family around me – so I spent a lot of time alone and in prayer. I would get up every morning and drive to work, and I'd sit out in the parking lot from 7:00am until 8:30am and do different Bible studies, etc. I started to get really passionate about the things I was learning about God and the Word and was just busting the seams to share what I was learning – so I picked 3 of my fellow intern-friends and started to send them a short "blurb" about what I was learning each day. My little blurbs started getting talked about with other people in the building, and before I knew it, I had 30+ people expecting to hear a "good Word" from my studies each morning. So, in hindsight, it totally happened without me intending to happen – but I've decided to stay a good steward of it, and just as it started, people just kind of spread the word about it via word-of-mouth and I've got several thousand subscribers to my daily email list. The nice thing about it is that it doubles as an accountability measure for me – in order to send out The Daily Verse everyday, I have to be in the Word – so it's a nice thing for people to receive, but much like God's character, I'm being blessed in the process, too!
DID YOU EVER THINK THAT YOUR EMAIL SUBSCRIPTIONS WOULD GROW AS MUCH AS THEY DID? AND EVEN BETTER….AN OPPORTUNITY FOR A BOOK?
I had no idea they'd grow as much as they have; I haven't actually started doing any "intentional marketing" about The Daily Verse until this past year – once I decided to self-publish a book. And it's kind of funny – I've always wanted to write a book, but have always said "I'm not sure what I'd write about." A few years ago, my Mom said to me, "Well, Kat, don't you have several years worth of content?" – and it hit me like a ton of bricks! I had my book already written – all I had to do was put it together! I'm so glad I did – and now I want to keep writing – perhaps Volume 2 is in the works!
WHEN/HOW DID YOU KNOW THAT THE DAILY VERSE WAS TO BE SOMETHING THAT YOU NEEDED TO BE DEVOTED TO FULL TIME? [was there a transition?] I send out my daily encouragements to my fellow intern-friends for about a month before I realized that people were actually looking forward to getting them, and if they didn't, they felt they were missing something they enjoyed helping them start our their day. So, I'd say it was about a month before I realized that I'm going to "do this" – and I've always said to God, "If I'm supposed to stop doing this, I'm going to trust You to show me." So far, He hasn't pulled the plug, so I'm continuing to do it!
WHAT IS YOUR FAVORITE VERSE? Wow that's a hard question – I guess I'd have to say that it's the first Scripture I learned after I came to know Christ; when I came to know Him, it was in the midst of a crisis in my life – and I asked my friend who had taught me about having a relationship with Jesus, "Is there anything in this book called the Bible that talks about asking for protection when you're afraid someone is out to get you?" – and of course, there is plenty in the Bible about that – but the passage she led me to was Psalm 91 – so I'd have to quote that as my favorite, however some others that would vy for first place would be Jeremiah 29:11,12 and Isaiah 40:31.
WHAT MAKES YOU SMILE? Ha ha – well, that question! A lot makes me smile; I'm a pretty intense, passionate person and I love to laugh and have fun. My love language is words of affirmation, so if anyone tells me something that is (geuninely) nice or complimentary, I can't help but smile; my dog Molly Pigg makes me smile every time I see her or think about her; I love her like a child. My job makes me smile – I'm so honored to get to do what I do and work with the people I work with that I'm constantly amazed at how blessed I am – every time I think about it, I smile. My family and friends make me smile. Awkward moments make me smile…and I have a lot of them! Warm weather makes me smile and coming home from traveling always makes me smile – there's no place like home! When I realize that something God has done through me has impacted someone, that REALLY makes me smile…that's probably the big one right there.
…..Kat, THANK YOU so very much for your time. You have encouraged me more than you will ever know. It was an honor to photograph you and to hear more about your beautiful story. Congrats again on the book! XOXO
You can sign up for the DAILY VERSE here.
You can order the BOOK here.
*****CONGRATS TO SHAUNA for winning the DAILY VERSE*****
Thank you EVERYONE for joining in on the discussion of what INSPIRES you! All of your comments were beautiful and so meaningful. Thank you for sharing your hearts. XOXO