I am thrilled to present to you the NOVEMBER desktop download, which just so happens to be the 6th consecutive month that Ashley and I have collaborated on this together.
I've truly enjoyed this project….it's been wonderful to hear from so many of you who have been encouraged by this monthly series and from a creative standpoint- I've loved dreaming up ideas and executing them every month!
November represents so many things to me. It's a time for gathering with friends and family. A time of reflection. A reminder to be thankful….in all things.
It's the "In All Things" that can be hard sometimes. Sure, it's easy to be thankful for the things that we have asked and hoped for. But what about the things that happen in life that we didn't welcome or even see coming? We have all experienced some sort of pain and loss…and for me, my loss was losing my little sister 2 years ago this month, which has drastically changed the way I view November and the Thanksgiving season.
I choose thankfulness. I choose thankfulness because God is good. I choose thankfulness because I never walked through that valley alone. I choose thankfulness because of the HOPE that anchors my heart.
Ashley and I decided to not include a quote on this months desktop, instead….we encourage you to write your own quote everyday for the next 30 days. We have started the sentence for you: "I am thankful for…" Whether this be family, friends, health ect….WRITE IT DOWN! Lets all embrace thankfulness this month!
If you're on INSTAGRAM [twitter or facebook too!]….join us in a PHOTO A DAY with a hashtag of #ichoosethankfulness
Hope you enjoy this months download!
xo
DESKTOP DOWNLOAD // right click and "use as desktop picture"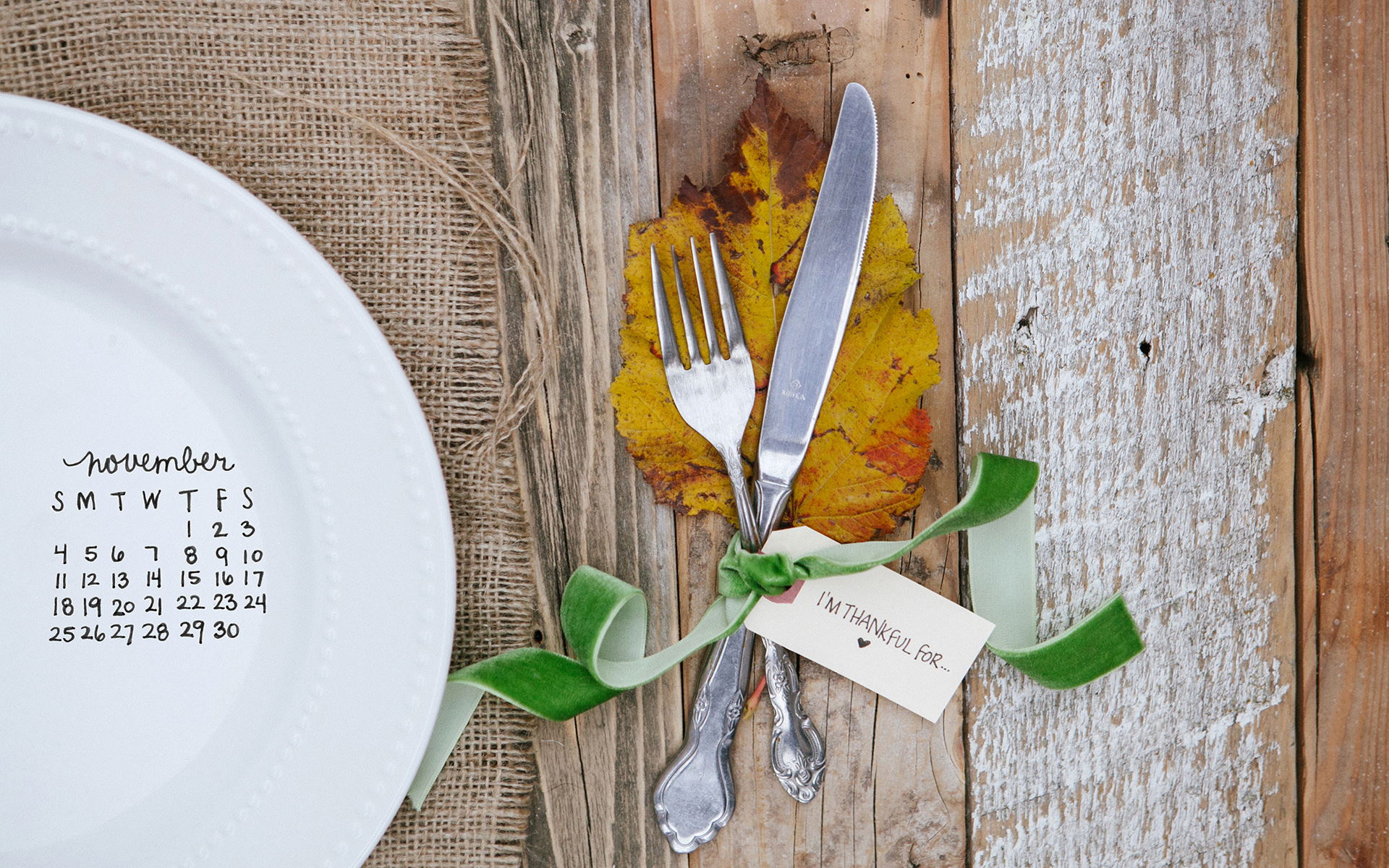 iPhone DOWNLOAD