I love the woods and I love the forrest.
It's not just one thing that makes those places magical, but the atmosphere….the combination of what we see and what we smell. Its the textures….the moss, the flowers and the trees.
This quote really resonates with me this month….as a creative, as a wife and as mother. It's easy to focus on the big stuff- but it's the effort we put into the small, day to day and even mundane tasks…that makes the biggest impact. Our attention, our intentionality our thoughtfulness….
I've been wanting to scale back on a few things this year….so that I can really pour my heart into the things that are right in front of me- this is my marriage, this is my son, this is our cafe, this is in leading worship at my church ect….Our efforts have a bigger impact than we may ever know….and thats the exciting part!
I'm an advocate for dreaming big, but let this be an encouragement to you that the smallest of things matter….and play an important role in the big stuff down the road.
Be encouraged my friends! XO
// a collaboration with Thorn+Sparrow.
DESKTOP WALLPAPER // right click and "use as desktop picture"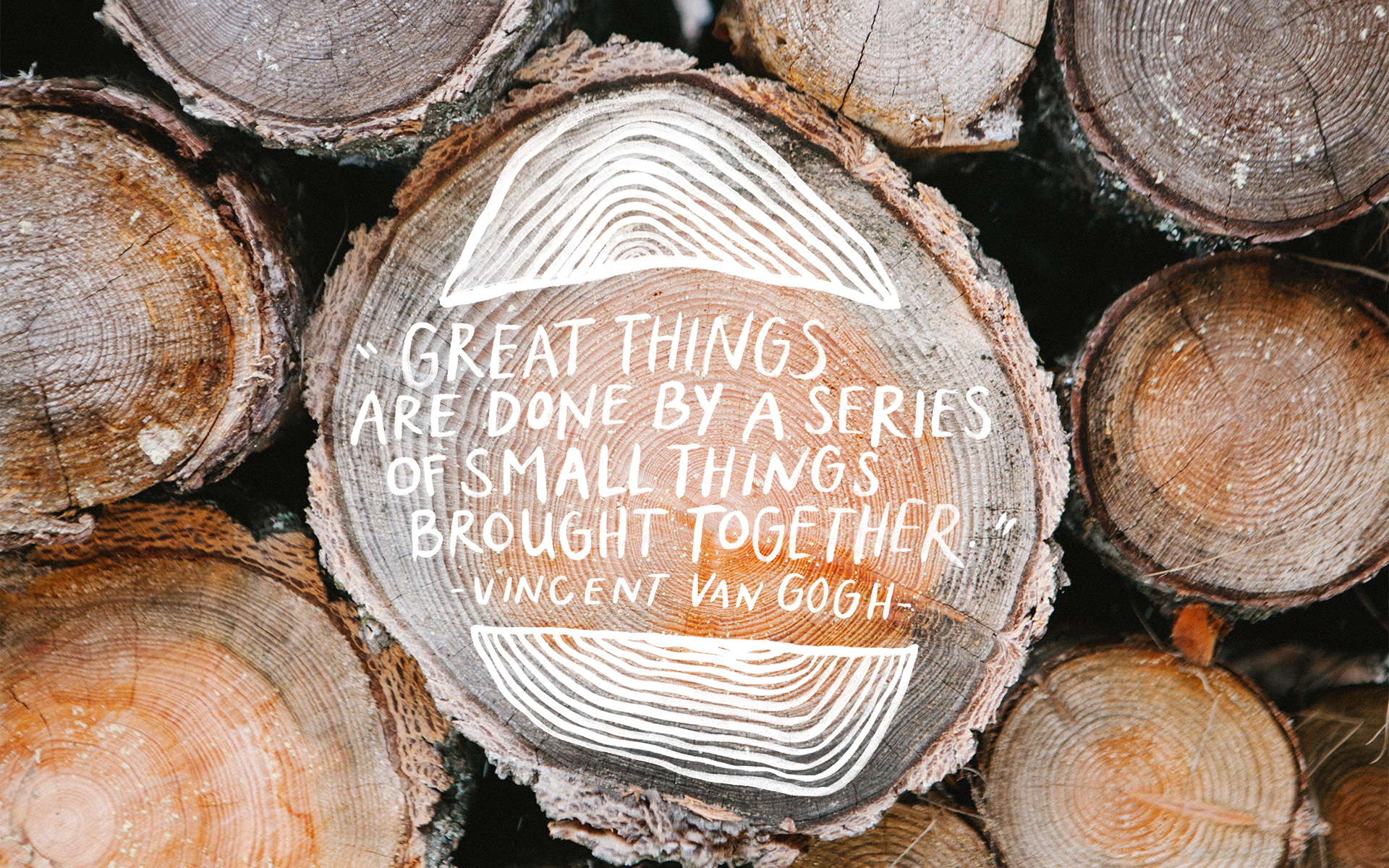 iPhone WALLPAPER