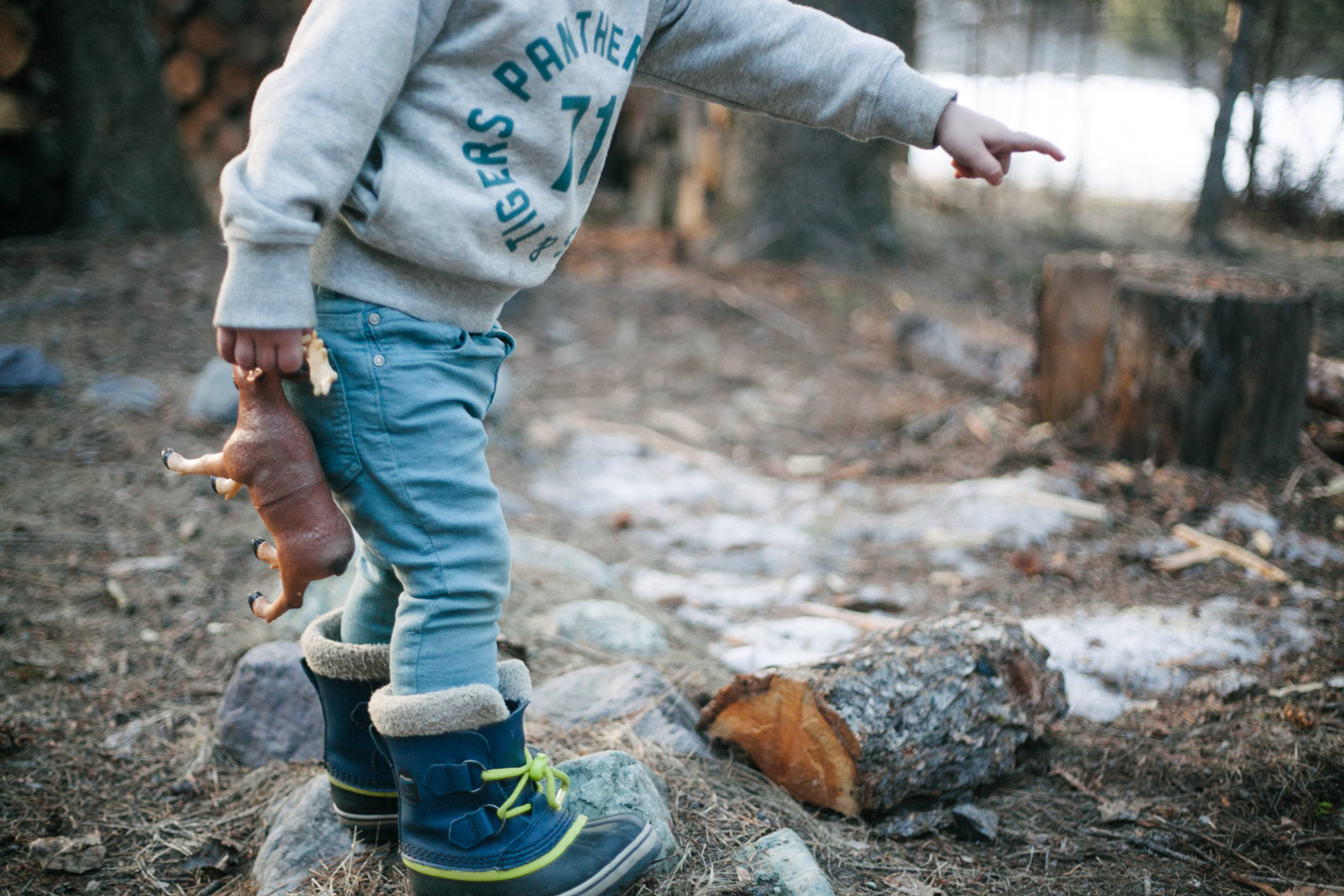 My heart melts when I see Ezra helping Reed around the house. Ezra is such a little helper..and a really good one! He loves being outside. He loves hanging out with daddy. He loves to give me the run down of all the little details to the projects he helps out with.
Last week, while the sun was out and not much snow left on the ground, the boys chopped a lot of wood together. Ezra loved pointing out the pieces that daddy should chop next. He also recruited the help of "Mr. Moose" and never let him out of his hands.
Of course Ezra wanted to wear his "Wells"… aka SOREL boots. How cute are these on him?!? Such a cutie little Montana boy he is.
I love my boys with all my heart…..it's so much fun to watch them work on little projects together. Reed is such a great dad.