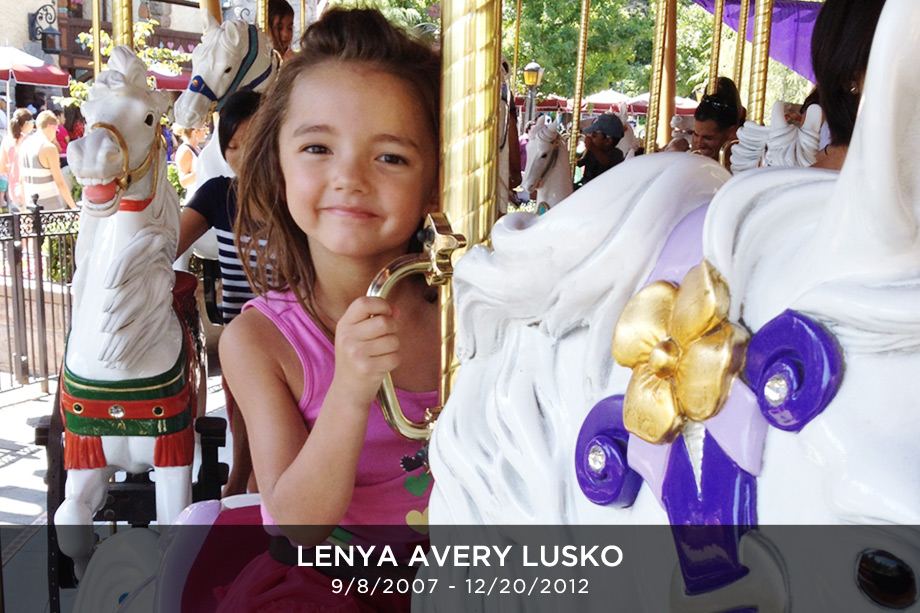 Right smack in the middle of this Christmas season….God called a little and dear friend of ours home to be with Him. Our hearts have mourned the loss of Lenya Lusko, who is the 5 year old daughter of our pastor, 
Levi Lusko
.
Our Christmas was not ruined, instead it was honored and celebrated the way it was intended….in worship and with gratitude for Jesus, our Savior. Our pain has a tendency to circle us back around to purpose and right perspective.
I know what it feels like to receive that dreaded phone call….how the pit of your stomach drops….your body to shake in shock and disbelief. There's nothing more bittersweet than hearing those words that a loved one has been taken from this world. I never saw this news coming….the news we received before the sun came up on December 21, 2012.
Reed and I love Lenya. And Lenya was so sweet to Ezra. She loved our shop and would visit us often. She was a sorbet girl and would order her drinking water with a red straw! Lenya was savvy….she knew what she liked, how she wanted to wear it, but most importantly….she knew and loved Jesus. Just last year she told me all about how Jesus was coming back….and would arrive on a white horse. She knew the Word.
For some, death is expected….but for many it comes by surprise. Yes, we all will die…but the hour and minute is often times unknown. And for this very reason…..it is so important to know where you will find yourself after you take your last breath on this earth. Do you KNOW GOD? This is one of the greatest decisions I have ever made in my life….and the most important.
The CELEBRATION service for Lenya is today [details below]. Please feel free to join us on the web as we honor and remember this sweet-sweet girl, who is now in the presence of God….
**The service has been archived online…watch it HERE.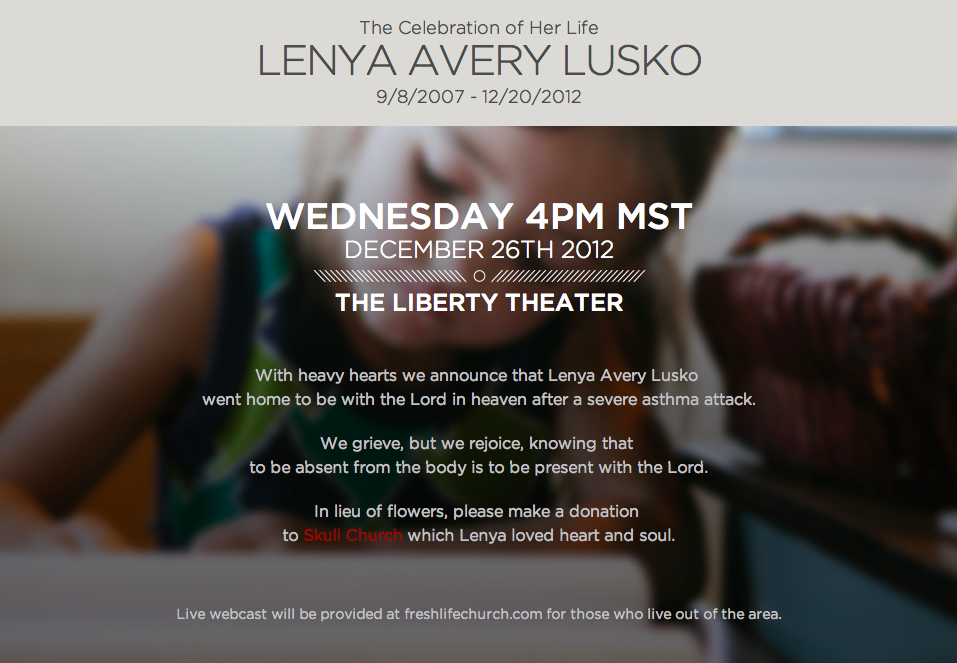 The Lusko family are dear to our hearts. They walked out some of my darkest & brightest days alongside of me and it's an honor to stand in the gap for them….as they have poured their entire lives into us, our church and our nation as they are aggressive about the Gospel being heard. We love you Pastor Levi, Jennie, Alivia, Daisy & Clover. XOXO