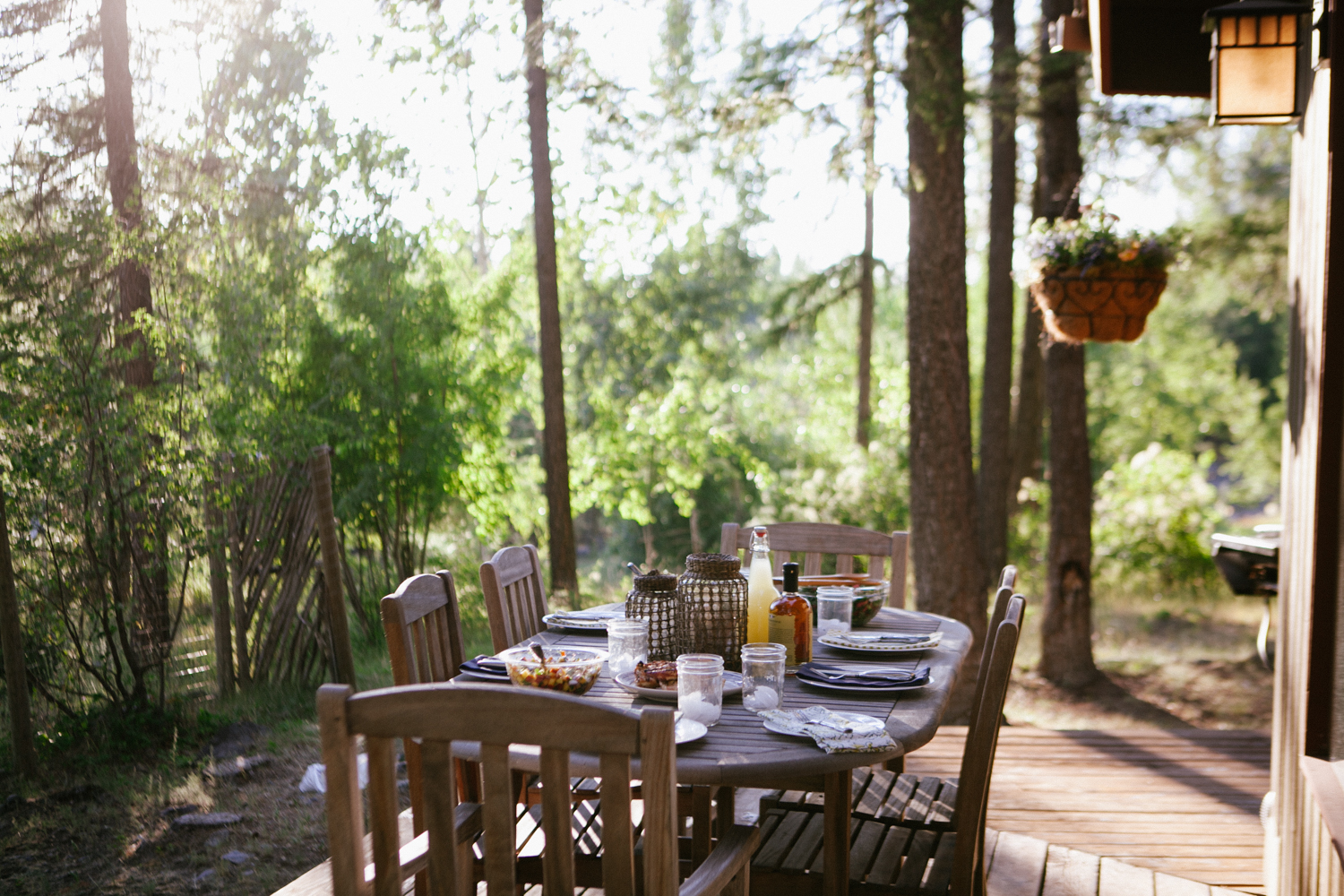 Last night I hosted a small dinner party on our back deck, in honor of Reed. He didn't want it to be about him, but it was, of course. The people that gathered together love Reed….honor and respect him greatly. We were definitely in good company and we are thankful for these friendships in our life.
My dear friend Hollie helped me put together the menu. She's an amazing cook….and inspires me in so many ways when it comes to being in the kitchen and feeding my family. Reed LOVES Hollies cooking [no , this doesn't bother me one bit]….so if her and her husband couldn't be here [they live in Portland] the next best thing was to make a Hollie meal. She helped me put together the menu and we skyped each other as I was chopping away in the kitchen! Seriously, who takes the time to cook with you over Skype? Hollie does [and I miss her like crazy].
Main course:: Grilled chicken topped with peach salsa; Watermelon salad with goat cheese; Potato salad
Dessert:: Strawberry Shortcake
Specialty cocktail:: Glacier Ginger Brew + shot of Montana Spring Wheat Whiskey [optional]
Last night reminded me how much I enjoy hosting small gatherings. One of my goals this summer is to host more dinners on our deck. Nothing beats face to face conversations, along with a good meal, of course! Who's coming over?
Here's a glimpse into our evening celebrating Reed….