I can't believe this is the final desktop + iPhone download for 2013! Thank you for all of your encouragement and support in this series…..I love that many of you are enjoying these as much as I do. Seriously, it's been such a fun experience to collaborate with Ashley each and every month….and I look forward to continuing this as we soon begin a new year!
I photographed this image as we were driving home from our annual Hunt and Cut tradition. And when I say driving…..we were driving. Well, Reed was driving, while my camera and I were hanging out the window! I guess you could call this photo a drive by. I love it when shots like this happen…..magic when you least expect it!
I wouldn't necessarily consider myself an outdoorsy girl…..I love the outdoors, but I wouldn't hunt and cook my own dinner or sleep in a tent all summer long. Well, I'd might consider it if it were a TeePee! You know what I mean.
However, being outdoors is like being awakened from a long and comfortable slumber. Our souls wake up in a way. When we are outdoors, the things that often distract us from being present [computers, social media, tv, radio, cell phones] are removed. Being outdoors gives our souls rest. We can fill our lungs with deep, long breaths and unclutter our thoughts and mind. We were created to be refreshed by the beauty of creation.
I encourage you to take time this month, before this year closes in on us….to step outside….to listen, to pray, to praise, to thank and to be silent….to listen. This holiday season tends to be rushed, while our schedules fill up with places to be and people to see. Take some time out…..be present with our greatest gift this Christmas…the One who deserves our time and attention, Jesus Christ.
Be encouraged, my friends…..and I pray you have a very Merry Christmas.
XOXO
Desktop Download // "right click" as save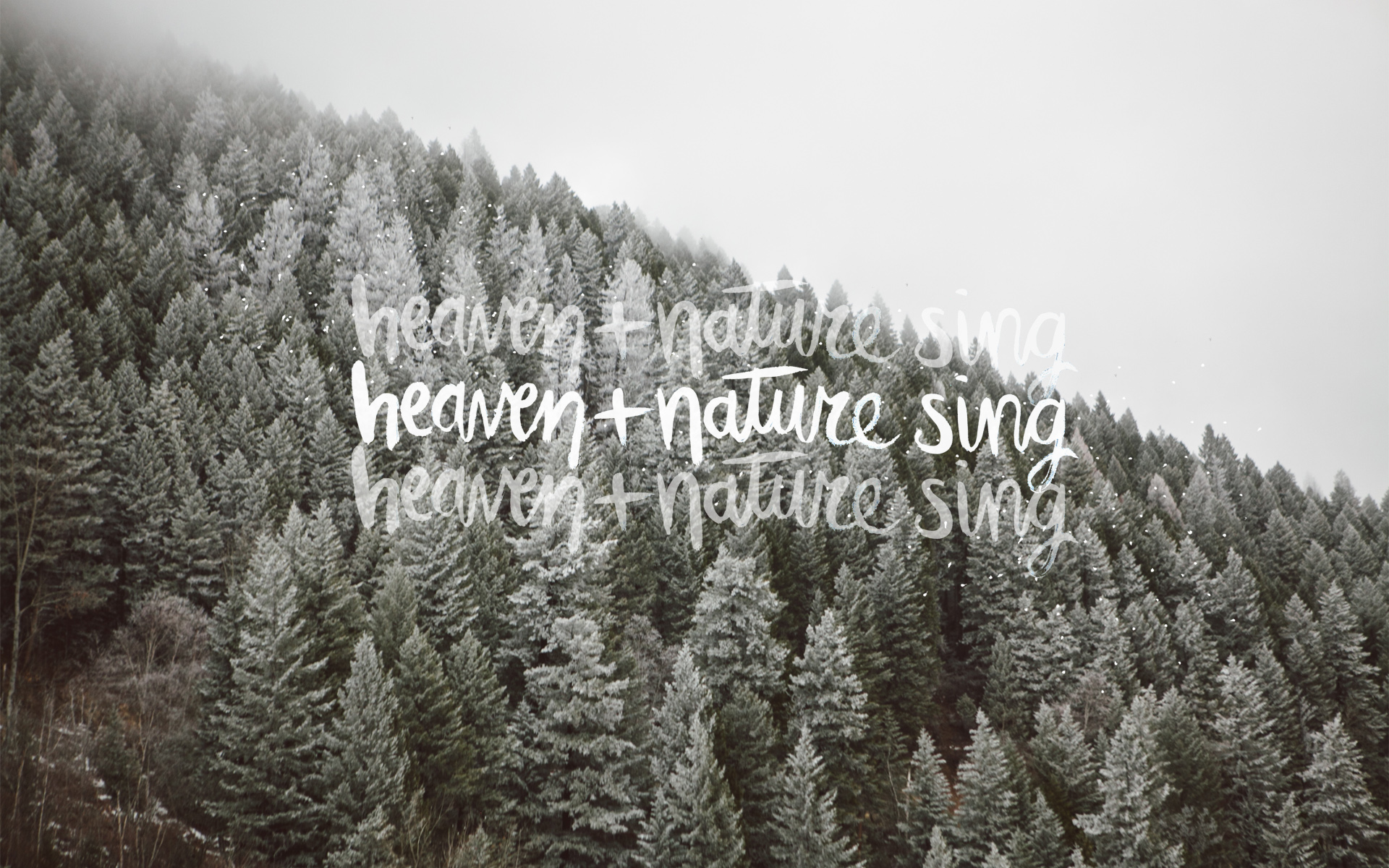 iPhone Wallpaper