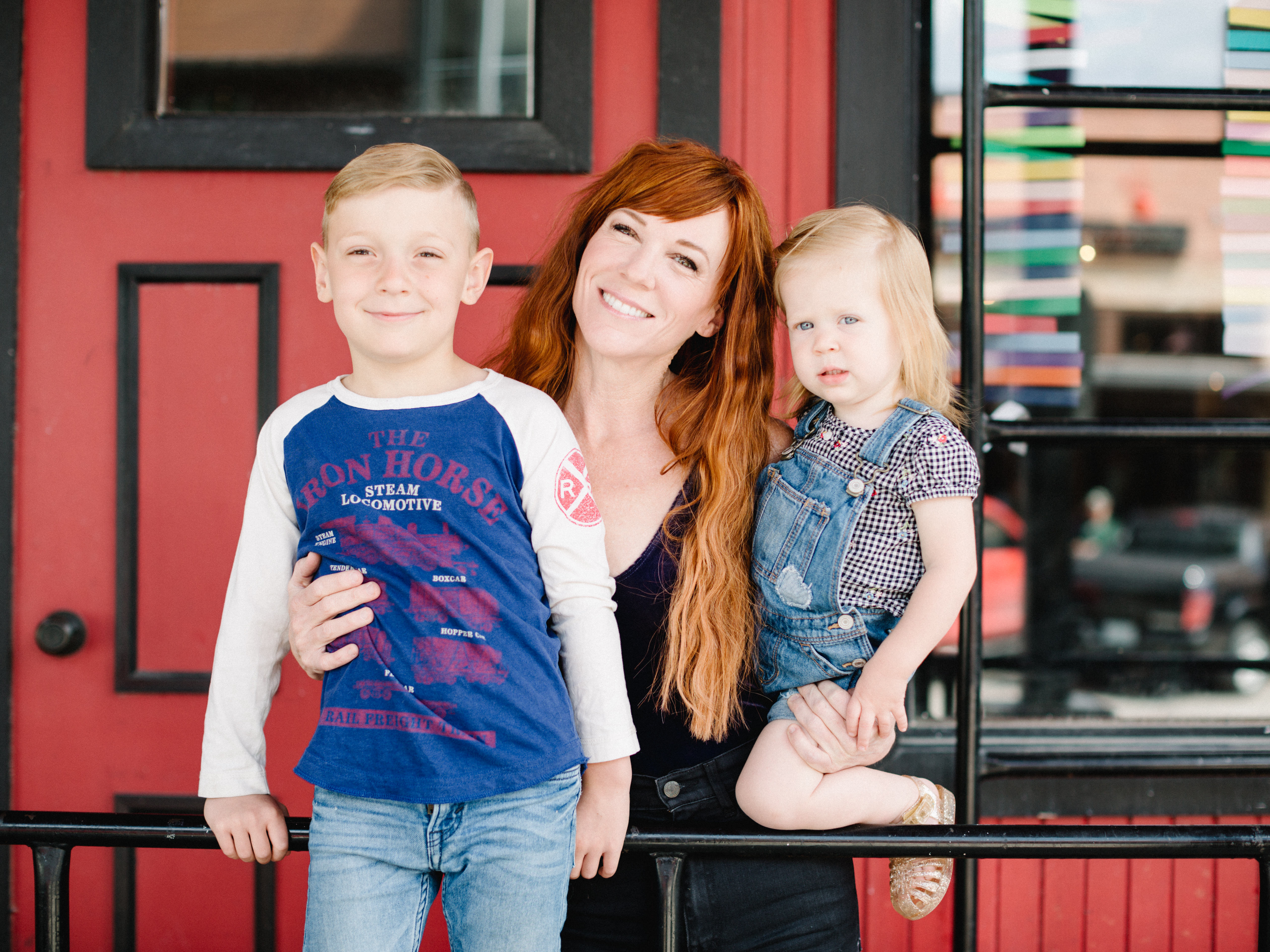 A question that I was asked often was how I balanced motherhood and being a shop owner.
My core value was to have a family oriented business vs a business oriented family.
My kids knew how much I loved the Red Caboose. They too loved the Caboose.
Even more than the Caboose, I love my family most. The business was something we built together. The Red Caboose was always a family venture to me……from day one.
Y'all. It was hard work. Definitely wasn't easy…..and as the saying goes, It Takes A Tribe.
Baristas and customers loved on my kids. Ezra could certainly run for mayor….he pretty much got to know everyone in town. It took a tribe…..and my tribe showed up.
There were certain hours of the day that I wouldn't bring the kids in with me. I respected the work and business meeting hours of our customers. However, come 3pm…..it was fair game. School was out. And the party began as the frozen yogurt flowed and the shop filled up with the young people in our community.
Ezra and Imogene eventually grew into being little helpers. Whether they filled up the sugar caddy, cleaned the windows and tables or greeted customers as they walked through the door, I was intentional about their involvement in the business. The Caboose was not a threat or competition for my love and attention. We did this together.
I loved the opportunity I had to run a family business. Raising my kids in that environment was so special….and for Ezra especially, he has been shaped for the future. His experience as a 5 year old is more than I had at his age. Ezra has no problem placing a coffee order with Stumptown, or calling the crepe shop next door for an order for pick-up. His phone/ordering skills are spot on.
Having my children see me work hard….and finish well [despite a major unforeseen hardship last year]…..was so important to me. To be loyal to the end. To be faithful with what was entrusted to me. This is what I am proud of most.
Although I am sad to see this season come to an end…….we finished well. I have no regrets. I look to the future with great expectation. The Lord blew my mind with this wonderful opportunity called the Red Caboose….and I believe with all my heart that He will do it again.
Ezra and Imogene…..will always be Caboose kids.
_________________________
A huge thank you to Jeremiah & Rachel for these photos that mean the world to me.