I say this every time, but I really do love this months desktop + wallpaper.
LISTEN & GO. Two small, but very powerful words that involve action.
DESKTOP DOWNLOAD // right click and "use as desktop picture"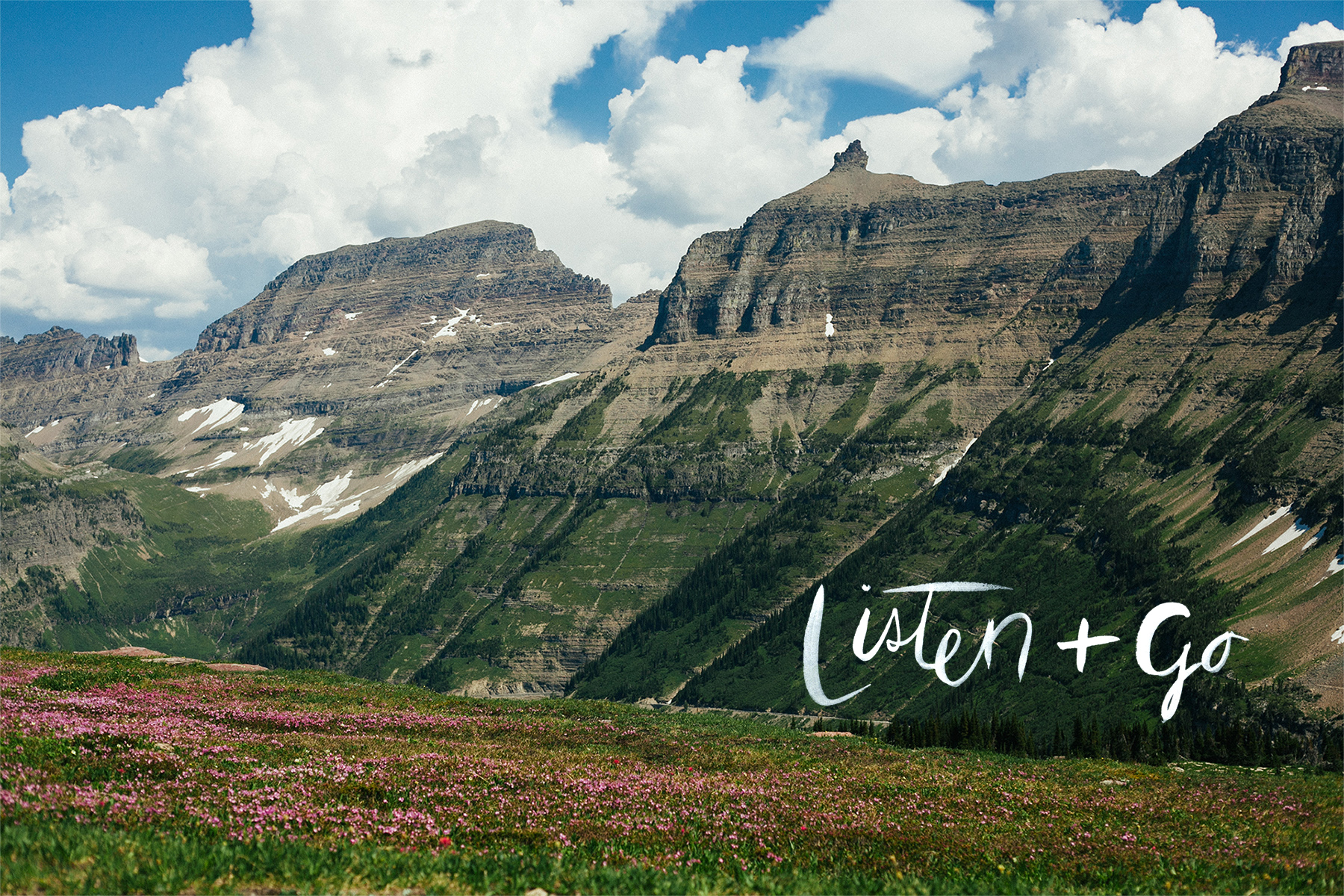 I have had the honor and privilege of mentoring fellow creatives & business owners….and these two words often surface in our time together.
The million dollar question that I often get asked is "How did you end up in Montana from Nashville via Phoenix via Orange County?" and "What steps did you take in following your dreams?"
FOR A DREAM COMES WITH MUCH BUSINESS, AND A FOOLS VOICE IS KNOWN BY A MULTITUDE OF WORDS. -Ecclesiastes 5:3
If we are honest with ourselves, we would all admit to having dreams of accomplishing something with our life. Having a lack of purpose and initiative are never admirable traits on anyone. Noble goals keep us moving forward, giving us a prize to keep our eyes on. Whether these goals are to be an honorable and supportive wife, to be the best mom we can be to our children, to influence those who've been placed in our lives, to be trusted as a leader, to use our microphone and share our story and the goodness of God, to grow in our walk with the Lord…..these goals and ideas are worthy of occupying our thoughts.
To just think of our goals will not make our goals come to fruition. To just talk about our goals will not advance them into reality. Our words and our thoughts are powerful, but daydreaming does not make our dreams come true.
The Bible says, 'For a dream comes with much business.' I love that we have confirmation here that dreams aren't a bad or selfish desire. They are a God thing! This verse also confirms that dreams come true by way of focus, effort and a whole lot of hard work. Faith always has a part to play in every aspect of our lives, but worthy goals almost always require blood, sweat and tears. Sometimes we must walk through a season of doing something that doesn't make sense to us. We take on jobs that we don't want, but somehow it all makes sense in the end. Our dreams rarely fall in our lap and go our way. We must always be intentional and look at everything as an opportunity. An opportunity to advance our dream….or help advance someones else's dream. To have the kind of relationships we want, to see our lives being used as microphones and to see our little dreams blow up in only ways God can make happen….we must be willing to surrender, to listen and to go as He leads us.
I've lived a comfortable life and I've hung out in the comfort zone. To be completely honest with you…the comfortable life and comfort zones scare the heck out of me today. I look back and thank the Lord for giving me a second chance. For opening my eyes and helping me recognize a role that I can play in the city where I live, where I can have an impact on my community. For giving me a voice to magnify His goodness and speak life, light and truth to people who I get to be in contact with on a daily basis.
God really does have a plan for our lives. He's the Creator of it all. He sees the beginning and the end. Moving from Tennessee to Montana was a process [a long process] for me. I had to LET GO. I had to lay my plans and ideas down at His feet and surrender to a far bigger [and so much better] dream than what my mind could ever wrap itself around.
There's a lot of consuming these days. Its easy to sit on the sidelines and watch everyone else's life move forward and transition into new seasons….all the while we sit and watch. I challenge you today to stop this cycle if you are guilty of this. We have one life to live….make it count!
Call me a risk taker. Call me brave. But….I call it a God thing, obedience, trust and keeping my eye on the prize. You can do the same. You were made for this.
Be encouraged, my friends!
xoxoxo,
KELLI
I'll leave you with this quote that I love with all of my heart.
"When dreams are small, they can be crushed. It's easy to kill something when it's small and that is why we must protect it." -Pastor Levi Lusko.
iPhone WALLPAPER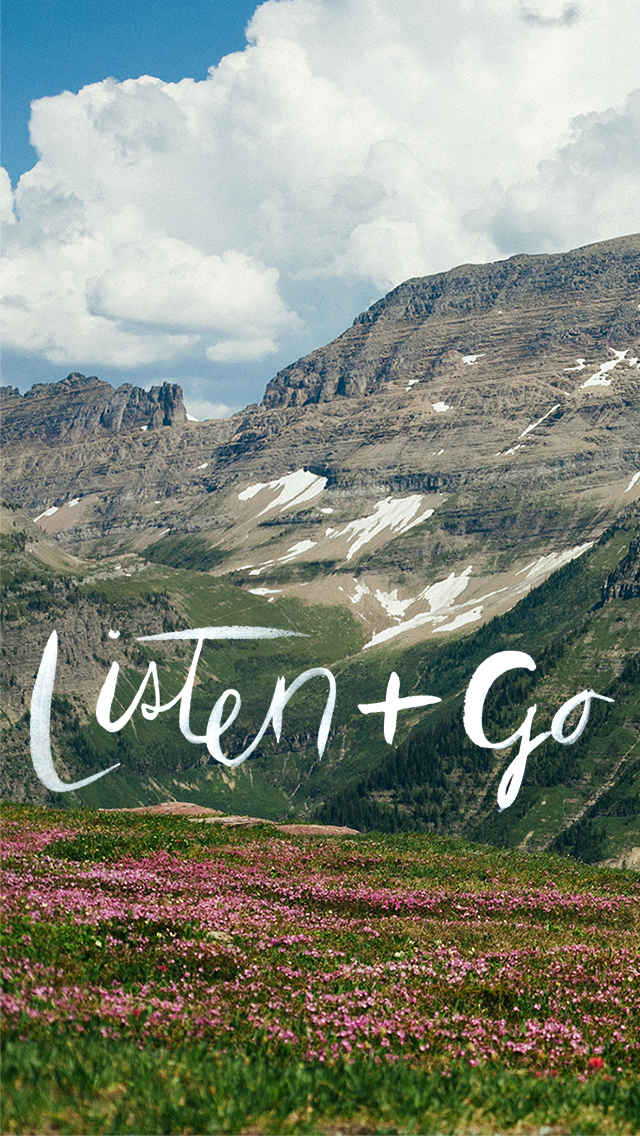 For this months collaboration, Ashley and I ventured out to Glacier National Park. This place is so inspiring to me and has become a visual reminder of how wondrous God is and amazing it is to have Him on our side….cheering us on.