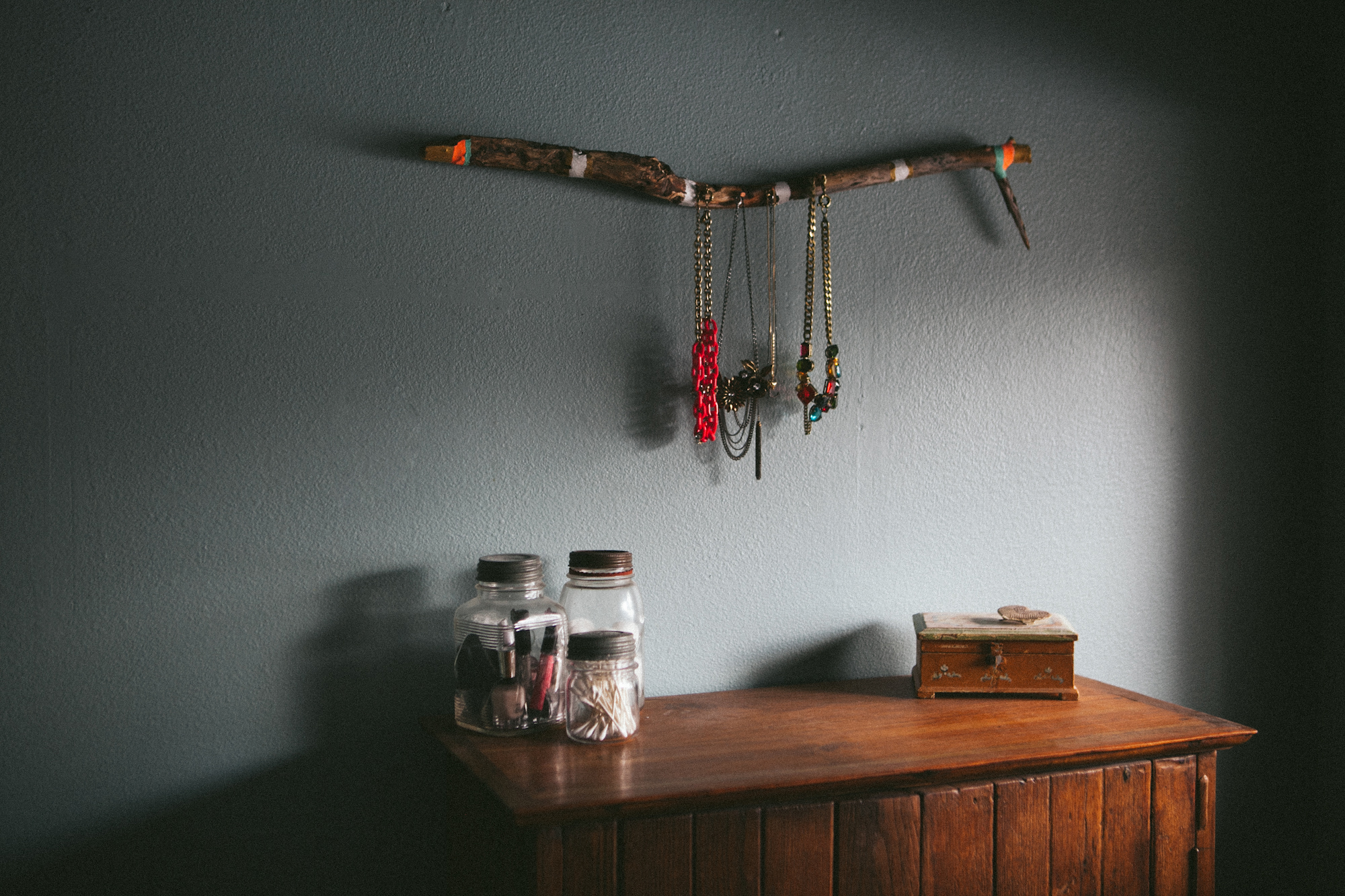 This project was something I started last year, while I was pregnant! My son is now 8 months old. Yikes!
I wanted to display my current go-to necklaces, otherwise I tend to forget about them. Yes, having a baby that puts everything in his mouth these days also keeps me from wearing necklaces, but a cute display on our bathroom wall added a bit of creativity to the empty wall space!
So….out to the woods I went to pick out the perfect branch! My friend Ashley joined me in the adventure and brought over her favorite paint colors and we spent the evening decorating our branches.
This is a super simple and fun project. If you don't need to display jewelry- this would also be a creative way to display/hang a few polaroids! The options are endless….get creative!